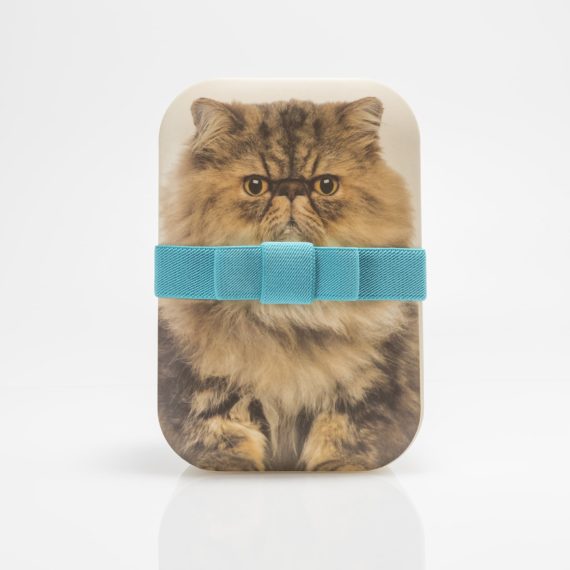 Fat Cat Bento – Eco Friendly Bamboo
The purrrrfect eco bento box
692 in stock
Heartwarming and fun, this bento box is the grumpy lunch buddy you didn't know you needed. Much like a real cat, it won't touch your food, preferring to stare at you whilst you eat. Let it join you on your meal break and you'll always have the purrfect place for your homemade lunch!
Please note this lunchbox is not ideal for wet food since it does not have a watertight seal
Soft bow wrap keeps lid and body together
Product Size: w 145 mm x h 63 mm x d 210 mm
Wash Before Use
Food Safe
Dishwasher Safe
Do Not Microwave Lid
BPA Free
UK

Free delivery on all orders


(Please allow 2-3 Working days* for delivery)
Europe &
Ireland

£8.00 (Free with orders above £60)


(Please allow 7-10 Working days* for delivery)
Worldwide

£14.00 (Free with orders above £100)


(Please allow 14 Working days* for delivery)
Changed your mind?
If you are not 100% delighted with your purchase or you change your mind for whatever reason you have up to 3 months to return your purchase back to us for a refund or exchange.
It is important that the product is unopened and in resalable condition. Upon receipt of your return we will inspect the goods and provide you with a refund minus the original delivery charge and or any import duties (for orders outside of the EU) within 7 working days.
Want to find out more? Click here.