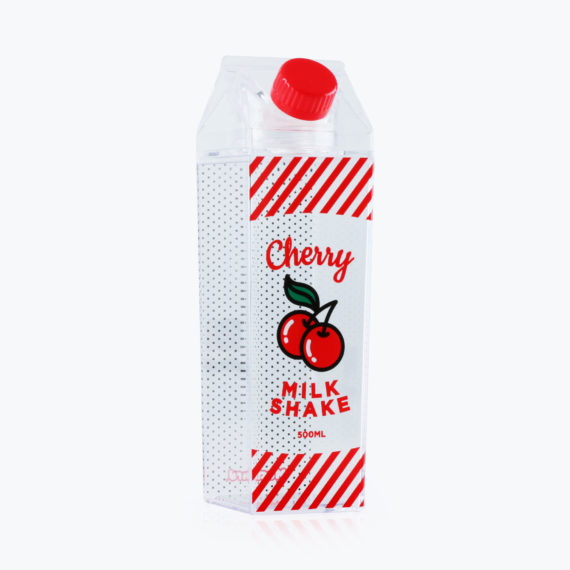 Cherry Water Bottle
Milk carton shaped water bottle
Want a water bottle that will bring all the boys (and girls) to the yard? Look no further than Mustard's Cherry Water Bottle. Shaped like a retro milk carton and featuring a cute cherry milkshake design, this is a novelty Bottle that will have you feeling and looking cherry-fine. Playful, quirky and able to hold 500ml, it's time to make way for this must-have hydrating hero. BPA free and reusable. Hand wash only.
Product Size: w 62.0 mm x h 206.0 mm x d 62.0 mm
Wash Before Use
Not Microwave Safe
Not Dishwasher Safe
Food Safe
BPA Free
UK

Free delivery on all orders


(Please allow 2-3 Working days* for delivery)
Europe &
Ireland

£8.00 (Free with orders above £60)


(Please allow 7-10 Working days* for delivery)
Worldwide

£14.00 (Free with orders above £100)


(Please allow 14 Working days* for delivery)
Changed your mind?
If you are not 100% delighted with your purchase or you change your mind for whatever reason you have up to 3 months to return your purchase back to us for a refund or exchange.
It is important that the product is unopened and in resalable condition. Upon receipt of your return we will inspect the goods and provide you with a refund minus the original delivery charge and or any import duties (for orders outside of the EU) within 7 working days.
Want to find out more? Click here.