If you're looking to get organised and increase your productivity then bullet journaling could be just the hobby for you. Needing only two bits of equipment (a pen and a notebook), bullet journaling is a therapeutic and relaxing way to spend your time that doesn't involve vegging out in front of Netflix for the majority of the day (yeah, we need to kick that habit ASAP). Whether you're a beginner or a seasoned pro, take a look at our 3 Bullet Journals To Blow You Away.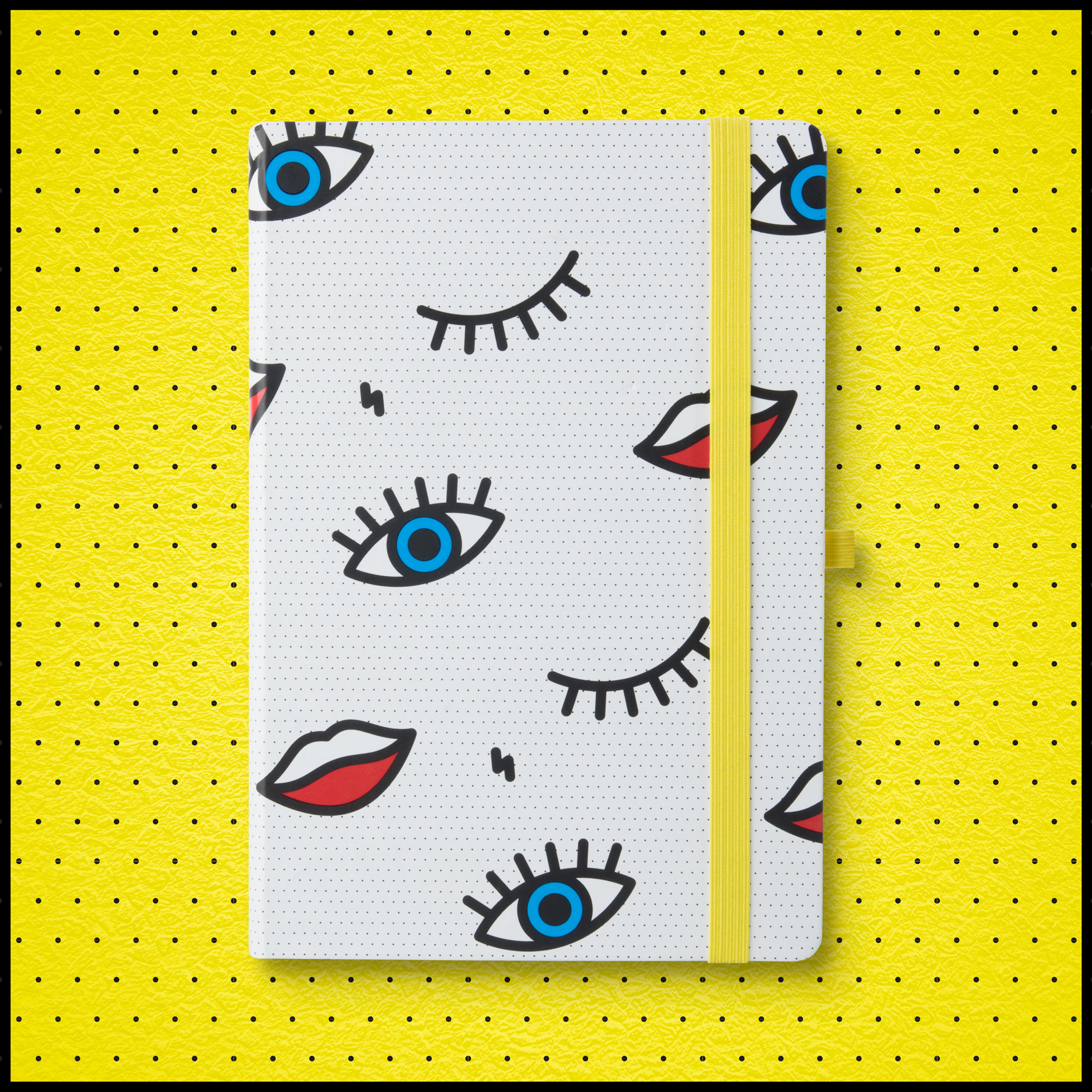 Bullet Journals
Beauty
The debate of a hard cover v a soft cover notebook isn't one that's going to be settled any time soon and it basically just comes down to personal preference. If you're searching for a cute hard cover notebook to scribble down all your colourful bullet journal lists then look no further than our Wink Notebook.
Not only does this Notebook have a retro print and – of course – grid-dot pages, but the hard cover and lay-flat binding also makes bullet journaling that bit easier when you can't find a desk to lean on.
Bite
Dinosaurs are currently all the rage and our T-Rex Notebook is a pop-art take on the iconic predator.  Colourful and on-trend, this Notebook is so punchy we bet that your bujo game will be all the more confident for it.
And if you're looking for a pencil case vibrant enough to carry all your favourite bullet pens then why not match our T-Rex Notebook to the Mini Pencil Case from the same collection – a dino-mite gifting duo that every bullet journaler needs.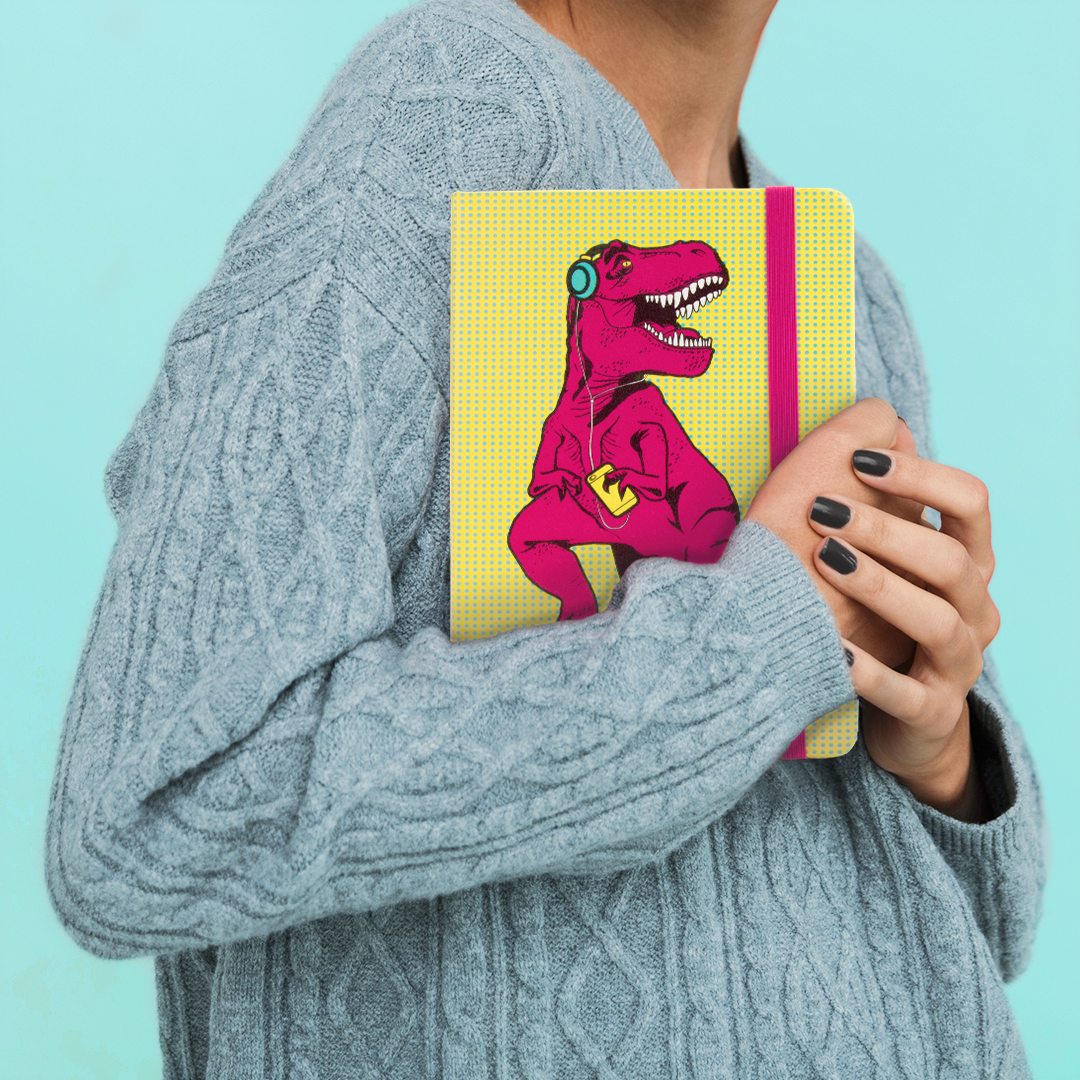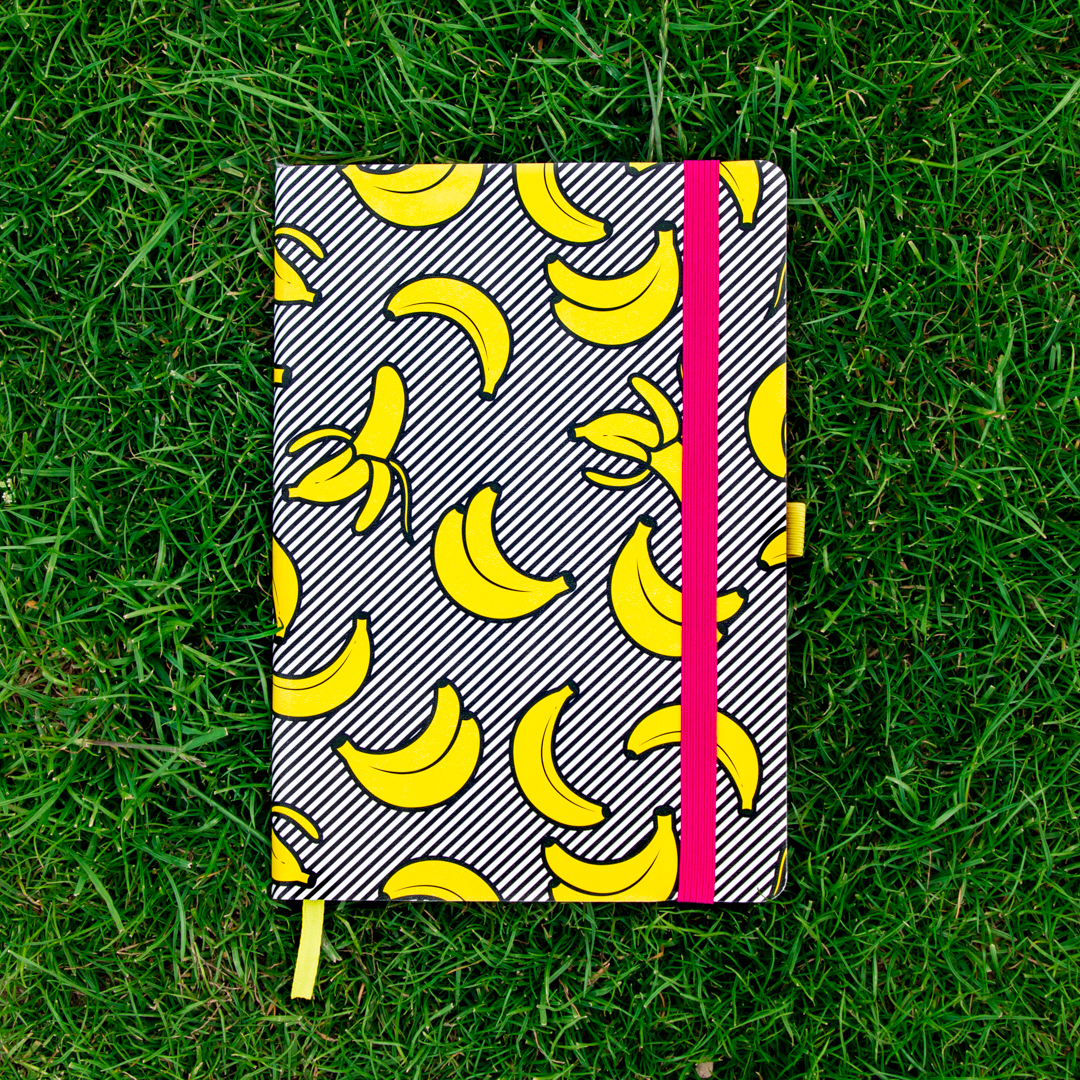 B-A-N-A-N-A-S
If you've exhausted all semi-interesting podcasts to listen to on your commute and fancy mixing things up on the train or bus then why not try bullet journaling in Mustard's Banana Notebook. Featuring a colourful and fruity banana print and the grid-dot pages essential for getting your "bujo" on, this Notebook is also lightweight with a soft cover meaning it can be carried to and from work with ease.
Plus, thanks to the yellow ribbon bookmark, losing your journaling place will be a thing of the past.