With none of us being able to count on the Great British Summertime weather-wise (it's been a little too good this year… we're starting to feel suspicious), many of us set our sights on greener – or sunnier – pastures for a holiday.
From Spain to Portugal and Greece to France, the summer months see hordes of Brits making their way poolside to turn lobster red and drink too many free piña coladas.
However, it's not always easy to know what to bring with you for those precious few days away. You might think that as long as you've got your swimming costume you're set, but there are a few colourful travel essentials that we think just might make your vacation brighter than last year's sunburn.
Memoirs and memories
Whether you're exploring the ancient ruins of Rome or simply driving around the countryside, it's always nice to make a note of what you've seen and where you've been. Not only does this make for fond memories a few years down the line, but it also provides a comforting flight-time read as you're making your way back home.
Our T-Rex Notebook features grid-dot pages meaning that if you want to write or draw down what you see, hear, and smell you don't have to be restricted by pesky lines.  Also coming with a handy elastic band that can be used to secure any fly away passes or tickets that you might have, it's the ideal colourful travel essential.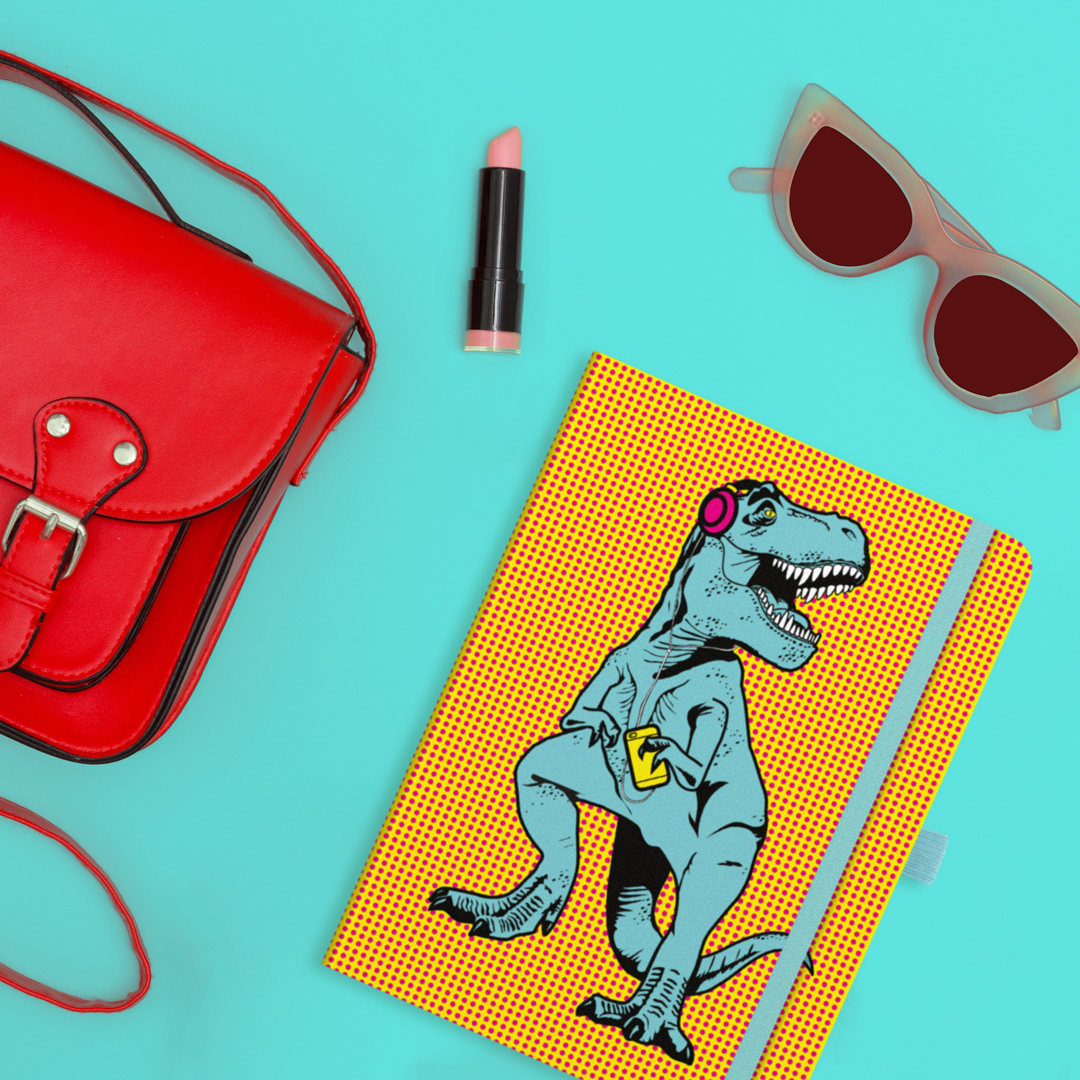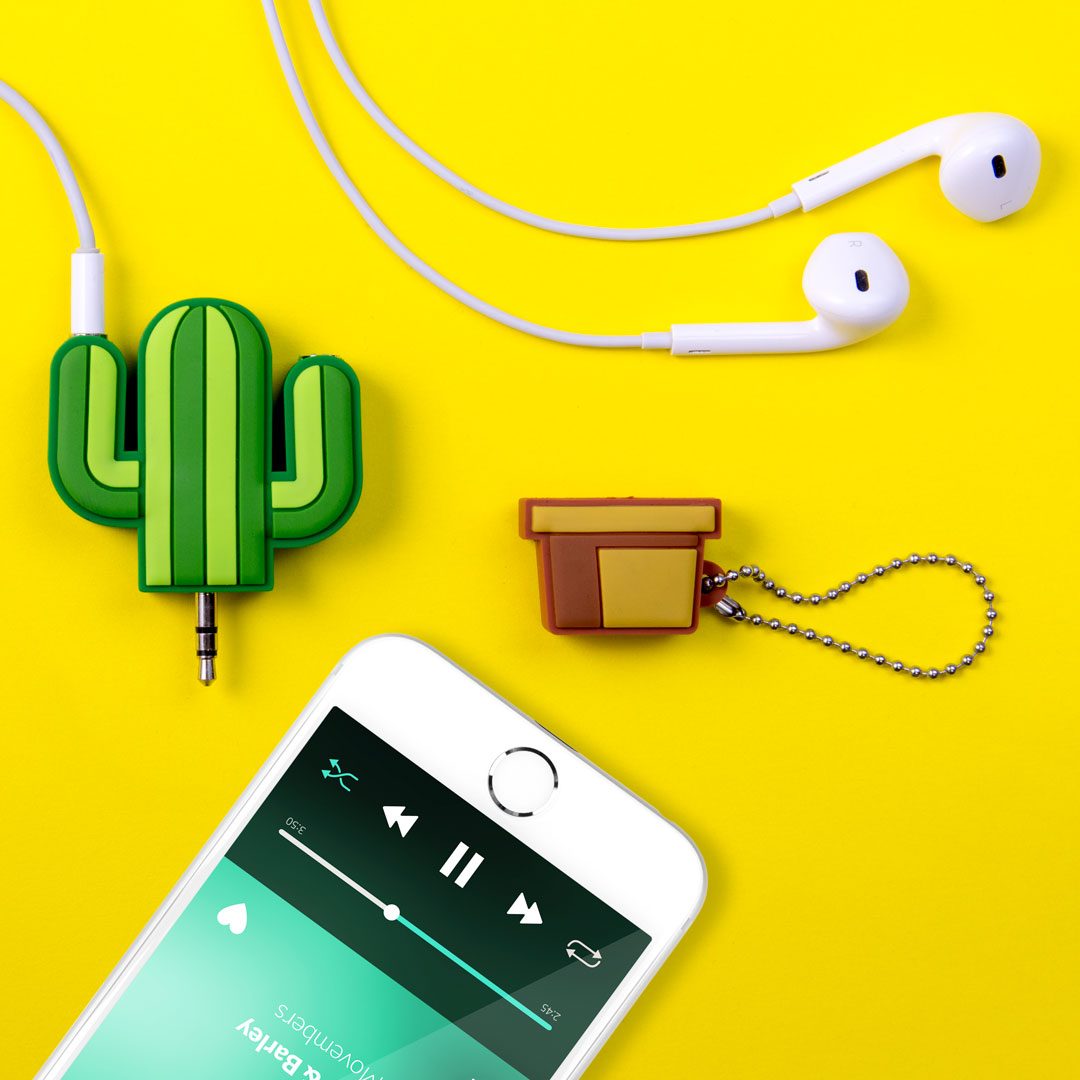 A tuned in traveller
The biggest difficulty (besides the money element) to going on holiday is the travel itself. Do you drive, fly, sail or hitchhike? While it's most probably not going to be the latter unless you're a particularly free spirit, all of the above have the same issue: what are you going to do to pass the time?
Taking our cute and quirky Cactus Audio Splitter along with you means that you can sit back, enjoy the view, and listen to some relaxing beachy tunes without subjecting yourself to the horrors of traditional travel games like Eye-Spy.
Plus, with two headphone ports this fruity piece of tech allows you to split your tunes with your travel companion as well.
Coffee time
All those coffees out and about actually end up being one of the most expensive things about your holiday. The days are long and the sun is hot (hopefully anyway) so all your energy just seems to get sapped away that much faster.
To cut down on costs, bring along our Wink Double Wall Mug and fill it with coffee in the morning at your apartment or hotel and then take it with you on your travelling adventures.
With its double wall feature not only will your coffee stay nice and toasty, but the retro print will also ensure that this colourful travel essential stands out.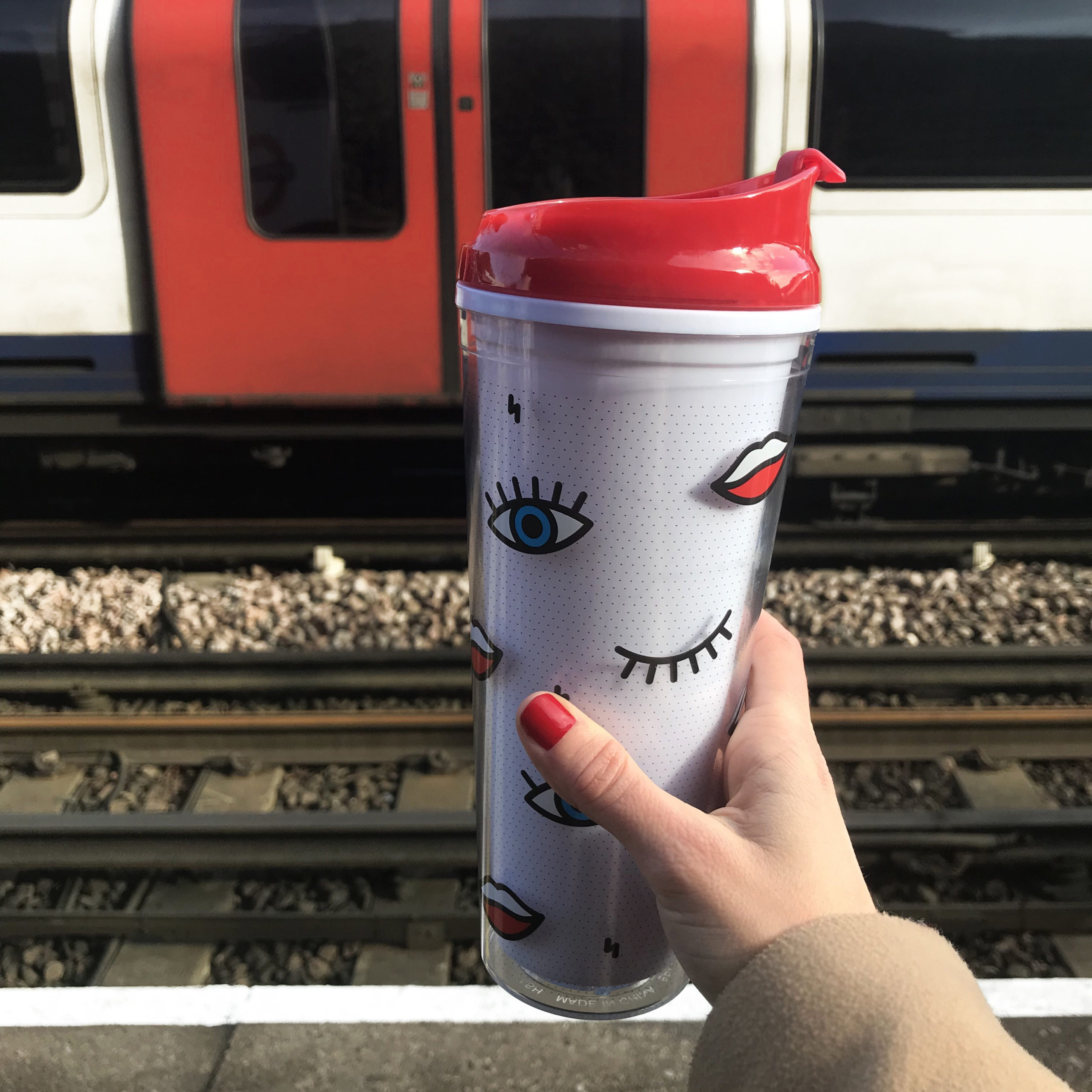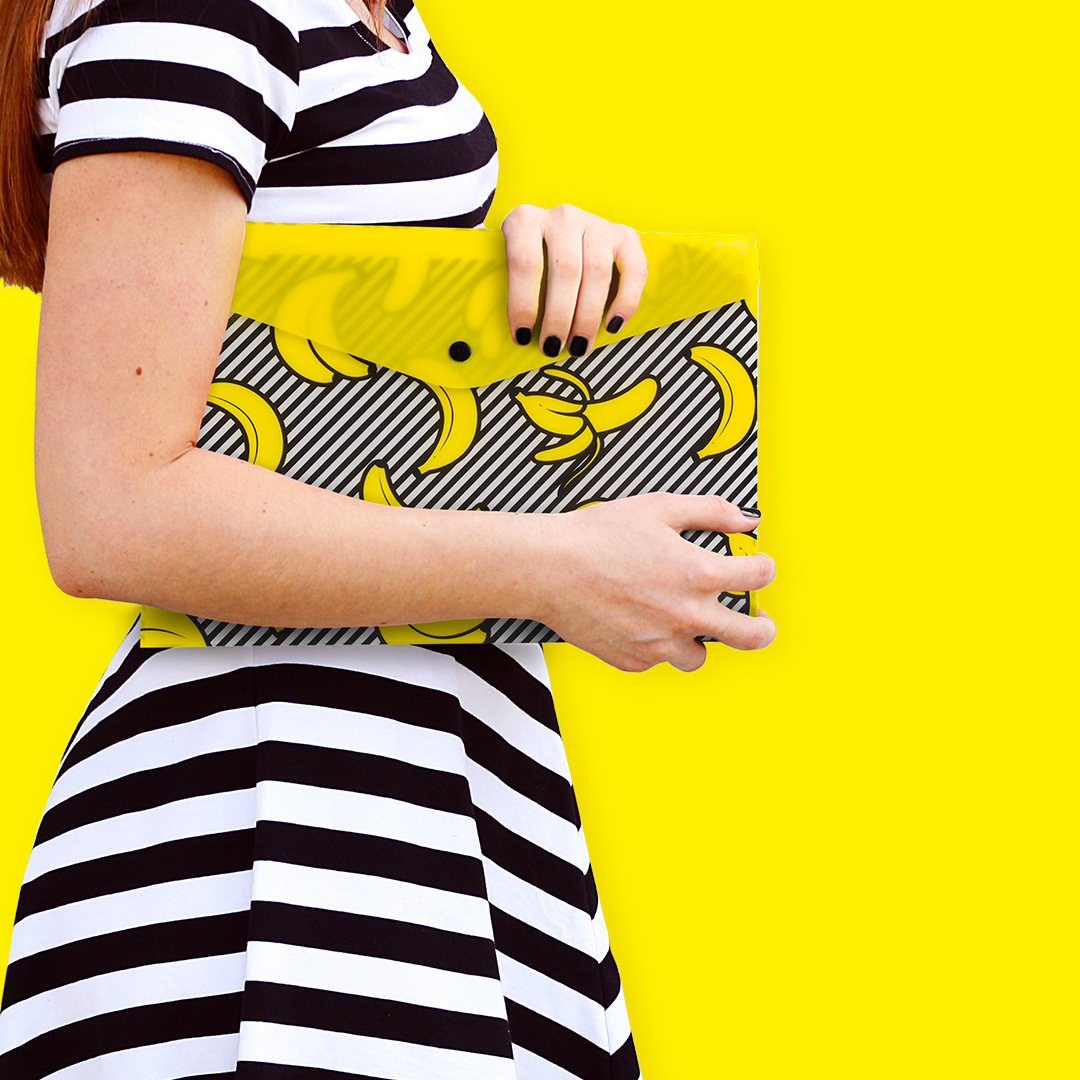 Bank on bananas
If you're not tech-savvy enough to download your boarding pass onto your phone or you simply just like having everything printed out and in one place (you're not neurotic, you're organised) our Banana Document Wallets are the ideal travel accessories for you.
Not only can you store hotel reservations, excursion bookings and tickets in these fruity and colourful Document Wallets, but you can also pop your passport in there too. With two funky designs, you could allocate one to travel and one to work (once you get back from your holiday of course).
Live happy!