Like the tale of David and Goliath, it's sometimes the little things that pack the biggest punch (or the most accurate sling shot). A vase of flowers can transform a room, a smile can make someone's day and, when it comes to work, some quirky pencil toppers can really brighten up your desk.
Small but mighty, pencil toppers are capable of adding a pop of colour to even the most sterile of corporate environments and here at Mustard we have the same opinion of pencil toppers as we do of stationery in general: the more the merrier.
So if you're looking for a quick, easy (and affordable!) way of brightening up your desk, check out our fun selection of pencil toppers.
Tropic like it's hot
While you might consider "work" and "holiday" as mutually exclusive, you can still bring vacation vibes to your desk with our Totally Tropical Pineapple Toppers. Pineapple-shaped and coming in a variety of vibrant colours, these cute and fruity little erasers will put a smile on your face whenever they catch your eye.
And if your desk is looking a little short of pencils, you can also pop these Toppers on your pens, your coffee stirrer, or even your lolly sticks (don't pretend that you haven't got a stash).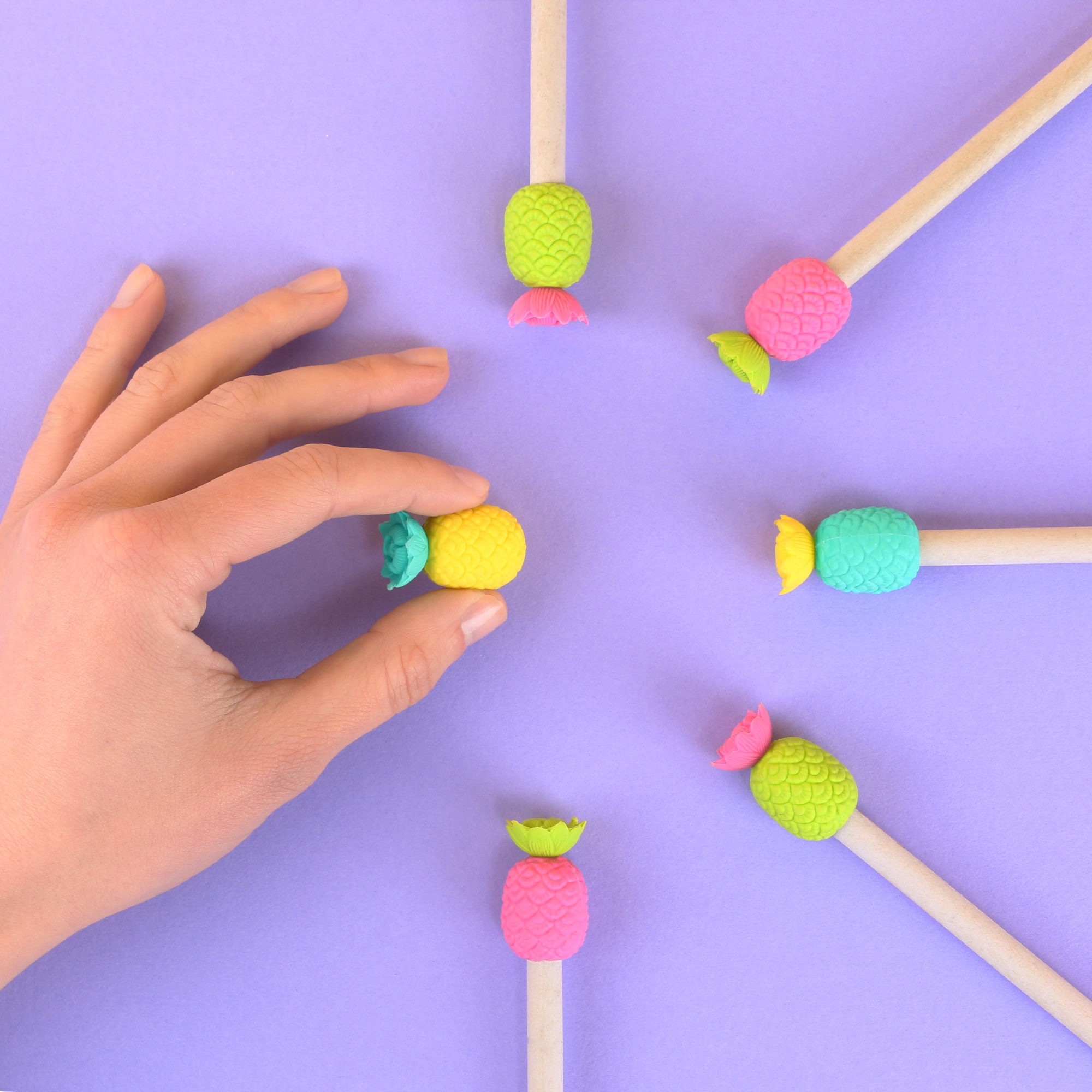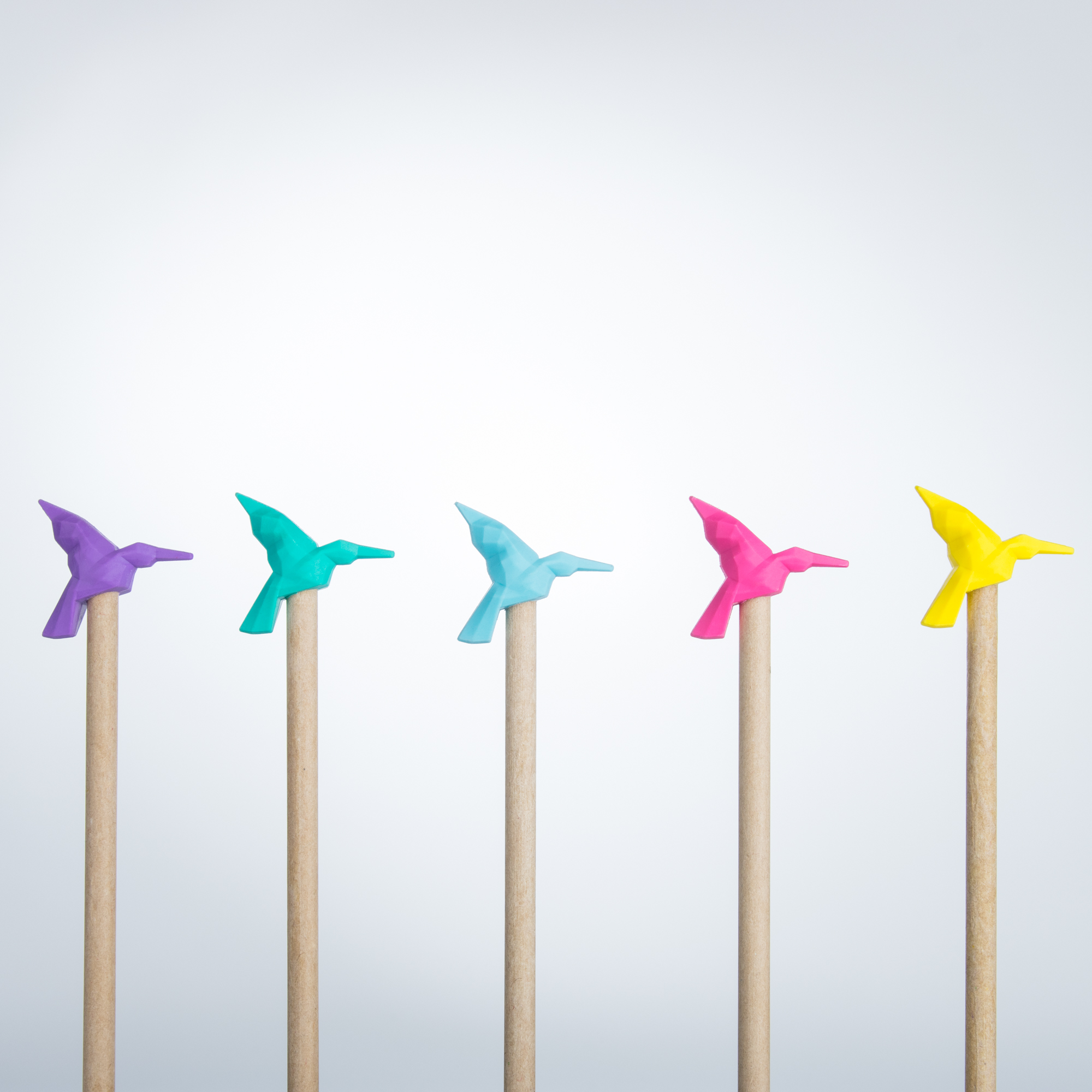 A bird's eye view
If you've never managed to master the art of origami and have been looking on with envy at your colleague's extensive collection of perfectly made lotus flowers and cranes, why not cheat your way to success with our Origami Eraser Toppers.
Coming in a cute clear jar that makes them perfect for gifting and stocking fillers, our hummingbird-shaped Pencil Toppers are a guaranteed way of brightening up your desk.
Just your luck
We're old and wise enough (we think) to know that not every day can be a good day, but that doesn't mean we can't push the fortune wheel in our favour with our Lucky Cat Eraser Toppers.
Coming in yellow, orange, turquoise, magenta and purple variations, these cute kitty erasers will truly help you rub out in style. Plus, if you get really bored you can always give each Lucky Cat a different personality and create a Sims-esque narrative with them.*
*Inspiration can be taken from the Mustard design team's video to the right.
Work happy!