We like to think of your desk as being your home from home. Considering it's the place where you spend the majority of your time and features a chair and keyboard that you're more familiar with than the ones in your actual house (bit sad isn't it really?), it definitely makes sense to brighten up your desk. After all, a colourful desk inspires productivity and happy working – two things that we love here at Mustard.
However, understandably most people just don't have the spare hours to pretend that they're on Grand Designs and spend half a day making their workspace look "homely". With this in mind, our pen pots are a quick and easy way to brighten up your desk with maximum results.
3 Pen Pots To Brighten Up Your Desk
Stay sharp
Offices aren't always the greenest of places. While there might be some well-intentioned succulents lining a couple of desks here and there, foliage in the work place is sparse to say the least.
Our Cactus Pen Pot will not only brighten up your desk but it's also the perfect way to rectify this greenery absence. Shaped like a quirky cactus and featuring a magnetic section to help you organise all your rogue paperclips, it's a failsafe way of sprucing up your workspace and tidying up pens and pencils.
Plus, our Cactus Pen Pot is the most low maintenance plant around. No matter your penchant for killing off vegetation, this is one shrub that won't shrivel up and die (and if you're thinking "challenge accepted" then you need to have a hard long look in the mirror).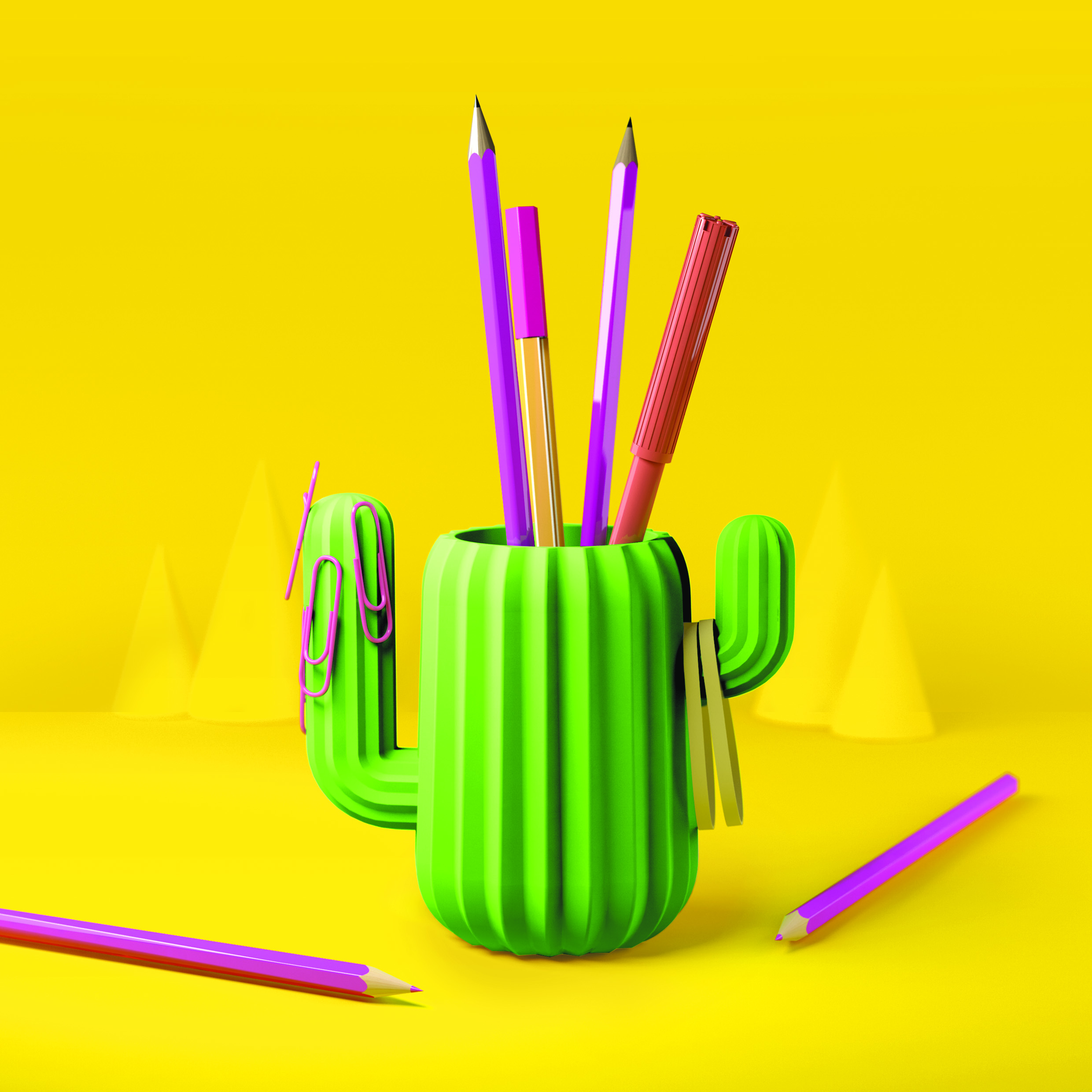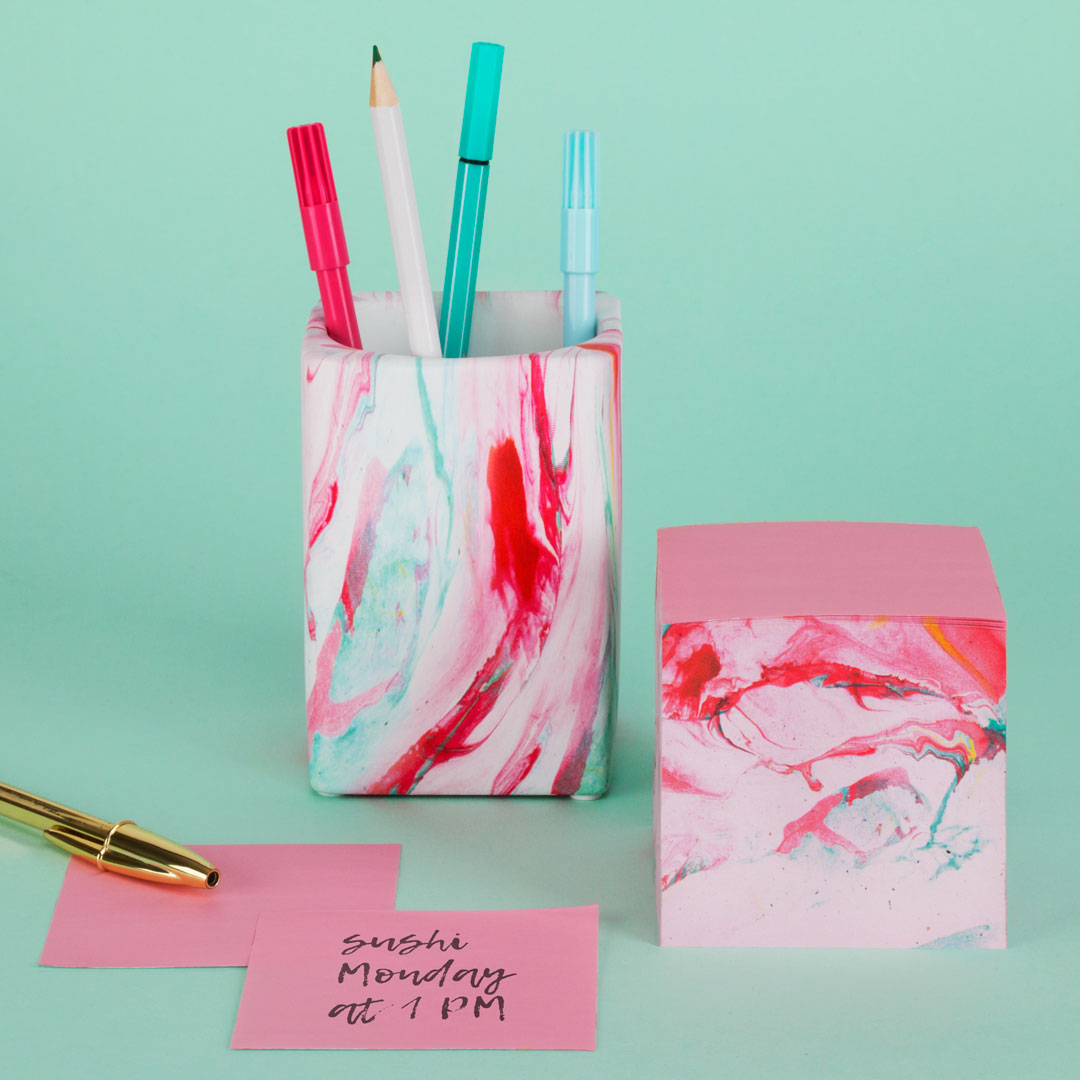 Pretty in pink
If you're searching for a way to brighten up your desk but also want to tick off a hot trend then our Marble Pen Pot is the piece of stationery for you. Made from ceramic to give it a sophisticated and premium edge, this cute and stylish accessory is decorated in a pastel pink marble print.
This Pen Pot is so pretty that not only will it look great on your desk, but it can also double up as a place to store your make up brushes – something that makes it the ideal gift and totally instagrammable. In fact, the only downside to this chic piece of stationery is that instead of working you might just keep… staring at it…*
*Mustard accepts no responsibility for any unfinished work.
A fortunate feline
Work can be tough. Between the early starts, the late nights and all the deadlines, sometimes it would be nice to have a guardian angel watching over you. Our quirky Lucky Cat Pen Pot might not be able to actually make any substantial strides to helping things go in your favour, but it can act as a lucky talisman.
Magenta pink and Japanese-inspired, our Lucky Cat Pen Pot not only has space for all your favourite pens and pencils, but it also features a magnetic paw purrfect for tidying up stray paperclips. It's a cute and colourful accessory that's sure to brighten up your desk.
Work happy!