We've all got that one mate who, in spite of all accusations thrown at cats (they're sneaky, they're sly, they're "evil"), will continue to proclaim their love for their feline friends. If you're more of a dog lover we're not suggesting that you abandon your morals and switch teams in the whole cat / dog debate, but we do advise taking note of your friend's interests (that's what good mates do, after all) and giving them one of our Purrfect Gifts For Cat Lovers.
Ideal for birthdays, stocking fillers, Secret Santa, and surprise presents, Mustard's Purrfect Gifts For Cat Lovers are so… purrfect that they might just convince you to embrace your inner cat lady as well (knitted cardigan not necessary).
Purrfect Gifts For Cat Lovers
Cats & tea
Everybody knows that being a cat lover and being a tea drinker go hand-in-hand (perhaps they have to sign a contract?). With this in mind, our Cat Double Wall Mug is the ideal gift. Featuring a cute pastel pink spot and cat print, this travel mug isn't only ideal for keeping your tea hot while on the go, but it can also be used – if your friend bucks the tea drinking trend – for holding coffee, hot chocolate and cold drinks too.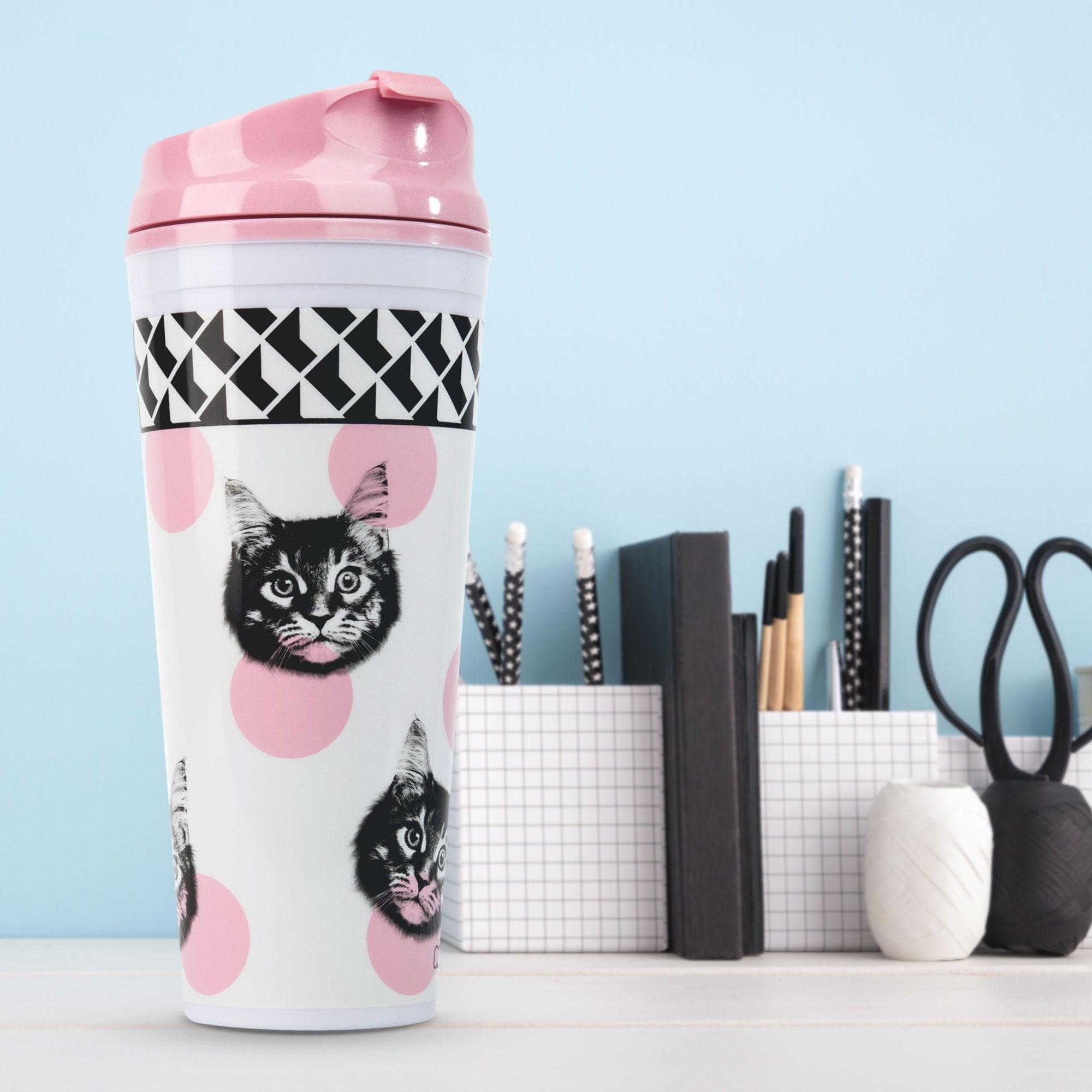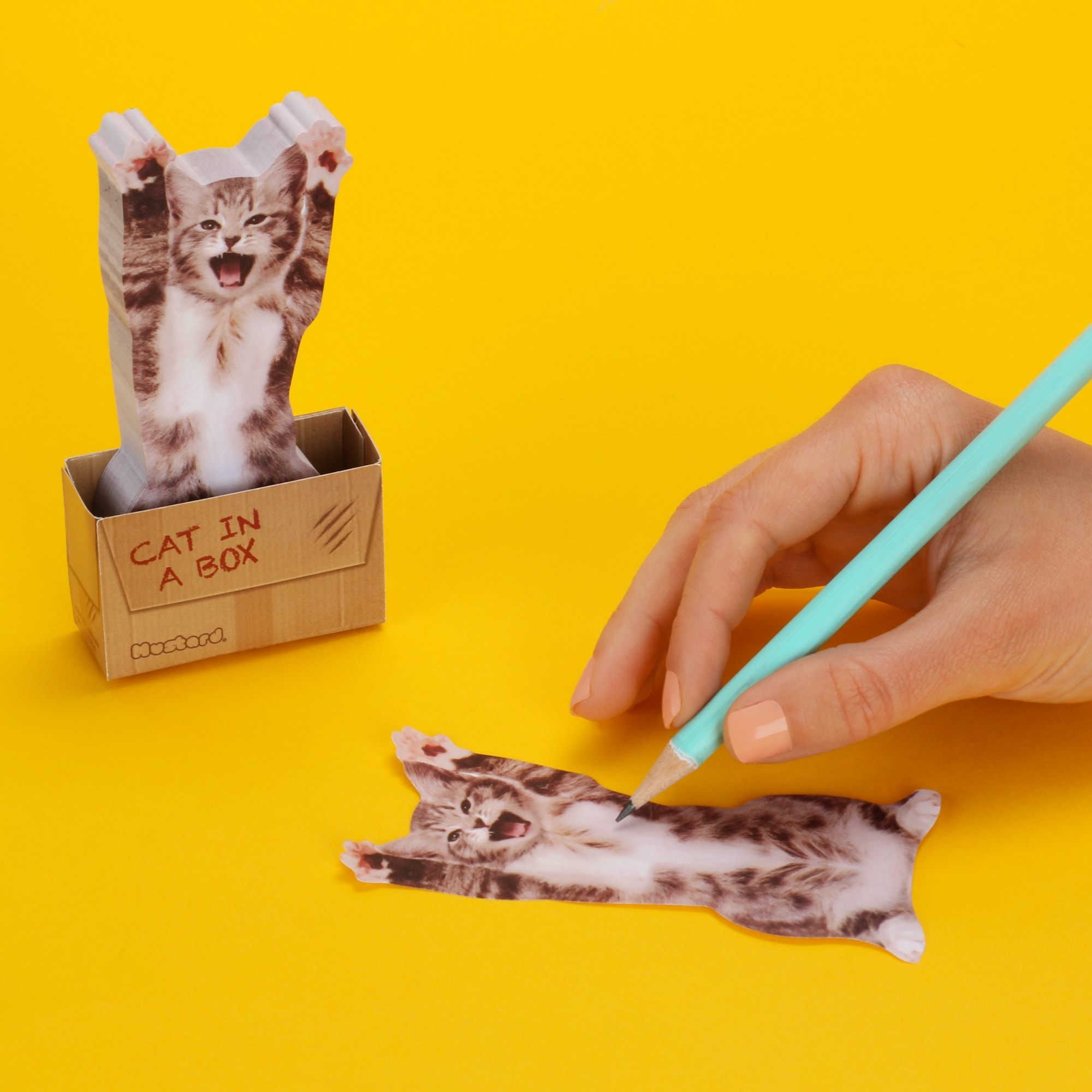 Stick 'em up
They might sleep for a good proportion of the day (the jammy sods), but it's widely known that cats have a kooky side. Prone to running up and down the stairs without warning and galloping about the neighbourhood with some kind of manic frenzy, cats can definitely turn up the crazy. Our Cat in a Box sticky notes not only perfectly encapsulate the quirky qualities of cats, but, thanks to the box element, are also a freestanding feline desk accessory.
Light the way
If you want to treat your cat lovin' friend to the coolest light around then Mustard's Lucky Cat Light is the pawsitively purrfect gift you've been looking for. Japanese-inspired and glowing magenta pink, the LED Light is the ideal way to add a chilled-out atmosphere to any room. Plus, this Light can either be USB or battery-powered, meaning you can display it basically anywhere you want!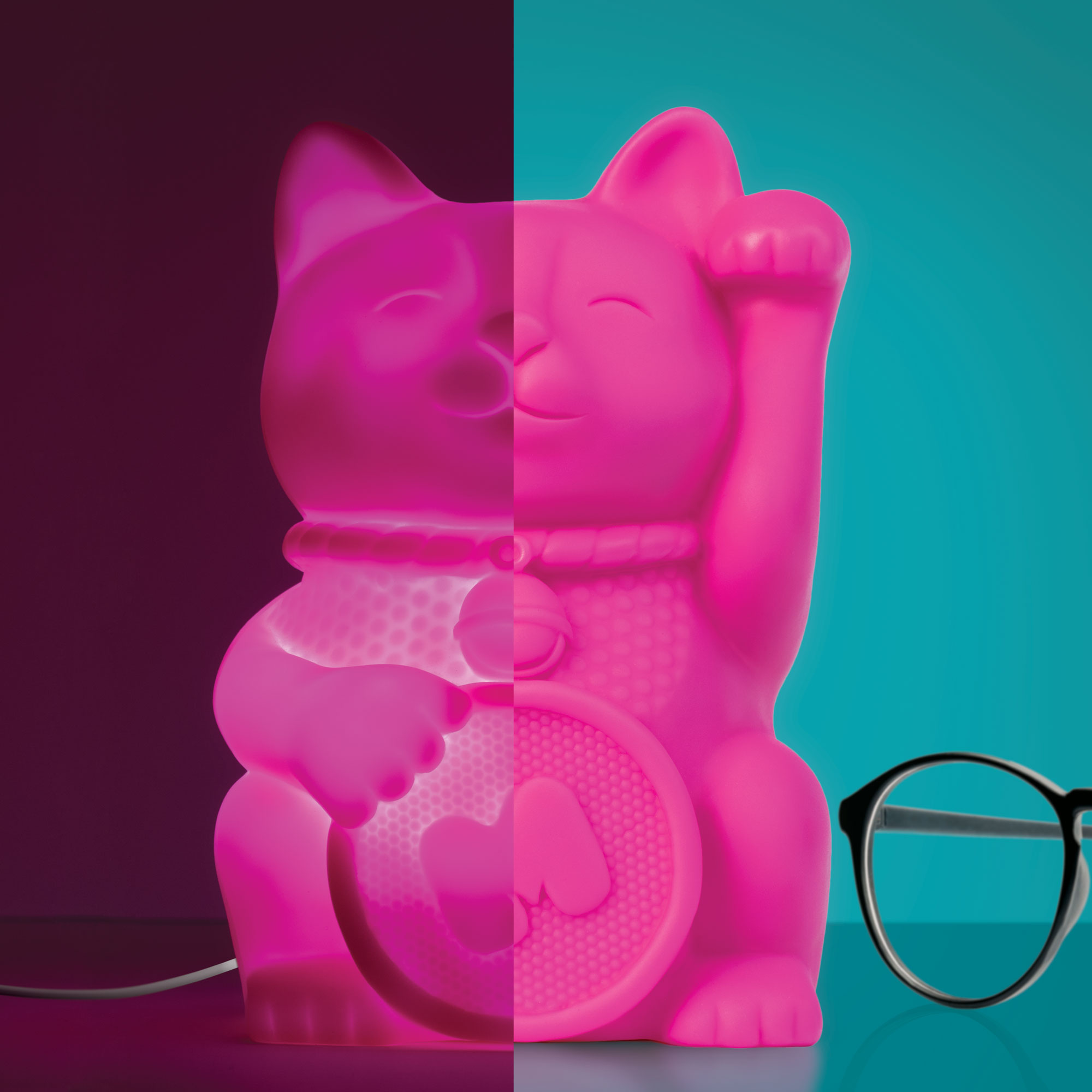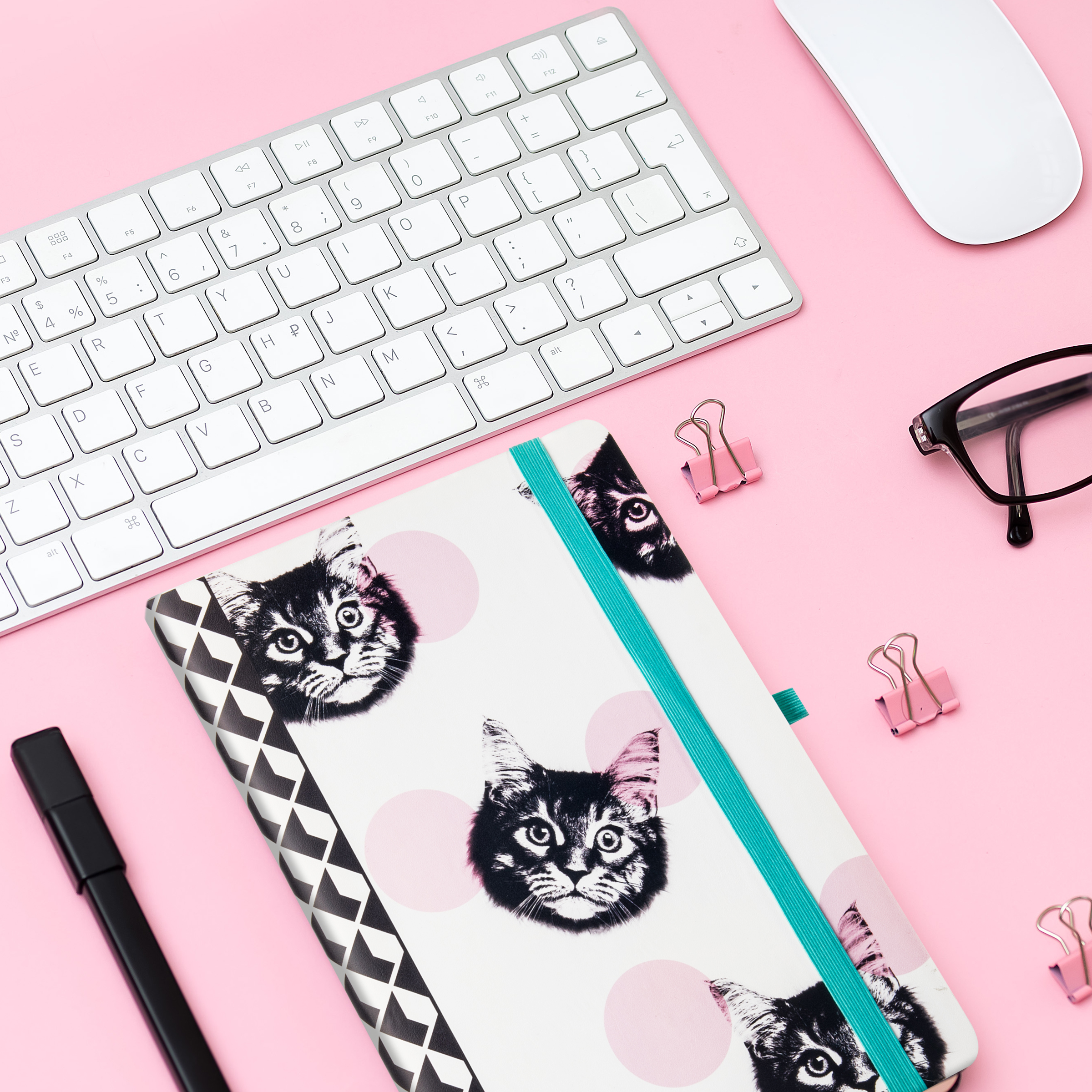 Pawsitive notes
Notebooks are a great gift for many reasons. Not only can they be used as a journal, for work, for revision, or for planning, but you can also never have too many (a solid mantra to live by!). We suggest gifting your friend our Cat Notebook  to keep them feline fine. Filled with grid-dot pages that are fantastic for bullet journaling, this quirky Notebook not only looks great on your desk but also fits easily into your handbag or rucksack for scribbling in transit.
Make your cat mark
For a pick me up ideal for any cat lover, we suggest our Cat in A Book page markers. Cute and quirky, we challenge anybody to stick these cheeky little felines in their notebook and not smile. Plus, our Cat in A Book page markers also make the ideal stocking filler or surprise gift.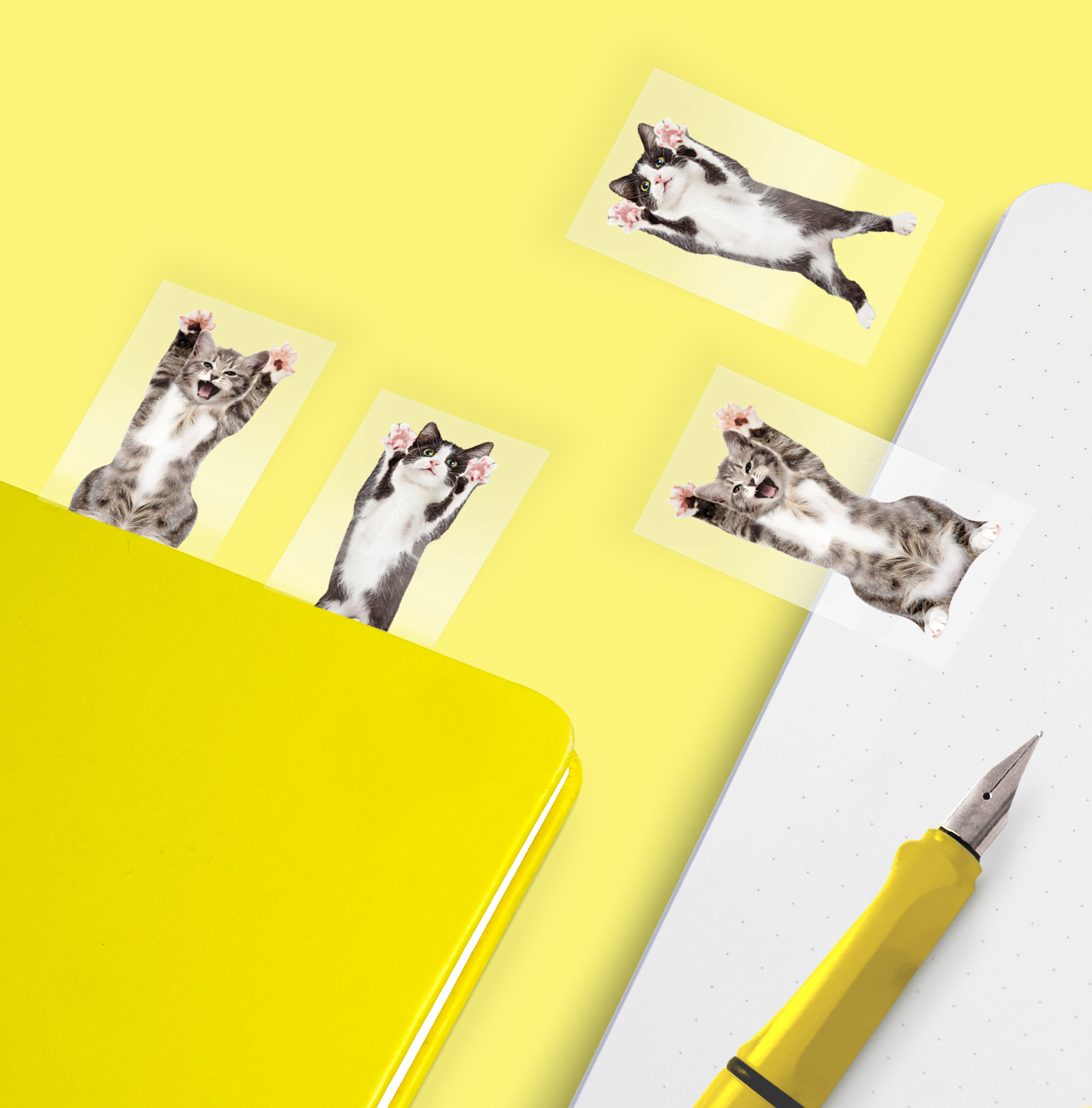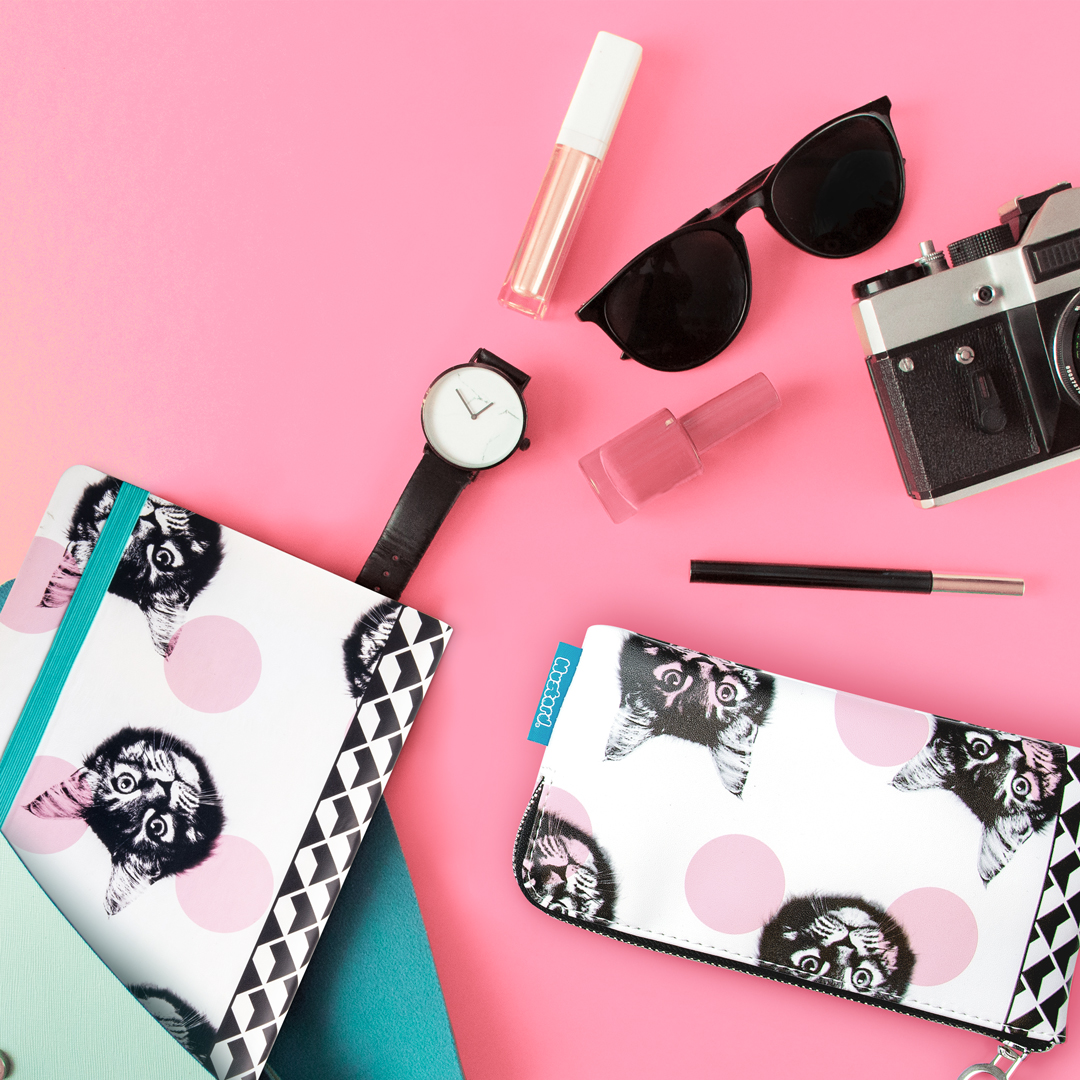 Cat's got your pens
If you're looking for a purrfect gift for a cat lover that also happens to be a stationery addict, our Cat Pencil Case is a present match made in heaven. Printed with pastel pink spots and quirky cats, this Pencil Case is from the same collection as our Cat Double Wall Mug and Notebook, making them the ideal gifting trio.
*If you're looking for more colourful pencil cases, check out our Five Pencil Cases That Pack A Punch blog post.
Feline lucky
Turn the fortune wheel in your friend's favour by gifting them our Lucky Cat Clock. Featuring Mustard's iconic Lucky Cat and shining bright in magenta and yellow glory, our Clock will add some fun to any office or home. This is definitely a present that will have your friend feline lucky.