Whether you're sat in traffic, suffering on the bus, or squashed on the tube, commuting can be the most frustrating part of your day. 
You're tired, you're hungry, and your coffee has long since passed the stage where it could have been favourably described as tepid. Between the grey backpacks and the soggy takeaway cups, commuting takes the shine away from your productive day at work.
Thankfully, your travel doesn't have to be a drag. With Mustard's colourful and stylish accessories, commuting can easily transform from a hardship to a breeze.
From laptop cases to travel mugs, we've picked out the 3 accessories you need for a happy commute. These trusty travel companions are so brilliant, you'll be praying your train gets delayed just so you can show off your goodies a little longer on the platform. It could happen, trust us.
Stay stylish on the go
Say farewell to your clunky laptop bag and earn some serious style points with Mustard's Marble Laptop Case. With a pastel pink marble print and a fuss-free zip, this opulent travel accessory is so pretty you'll be looking for excuses to pack up your laptop.
Just don't blame us if your fellow commuters keep on asking you where it's from.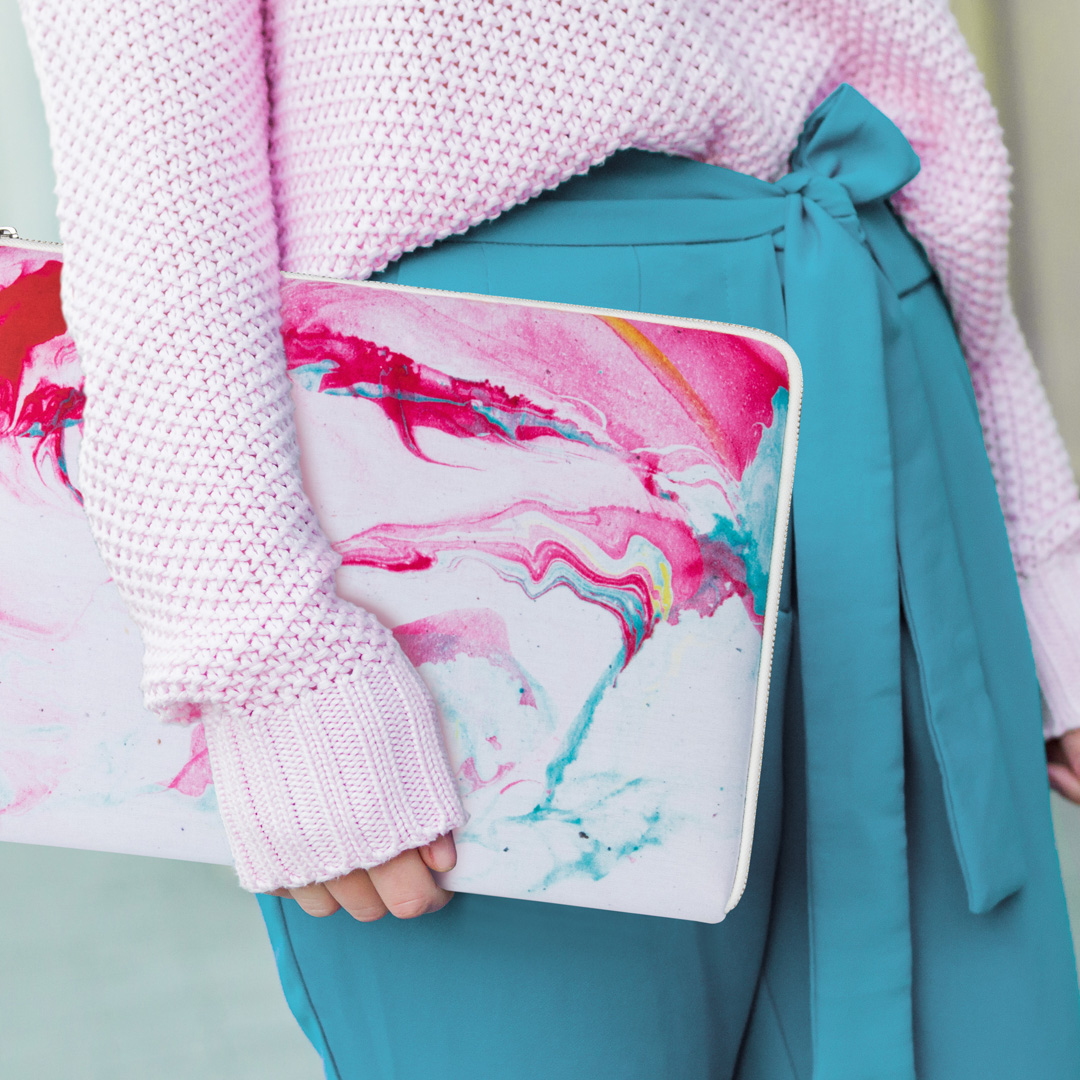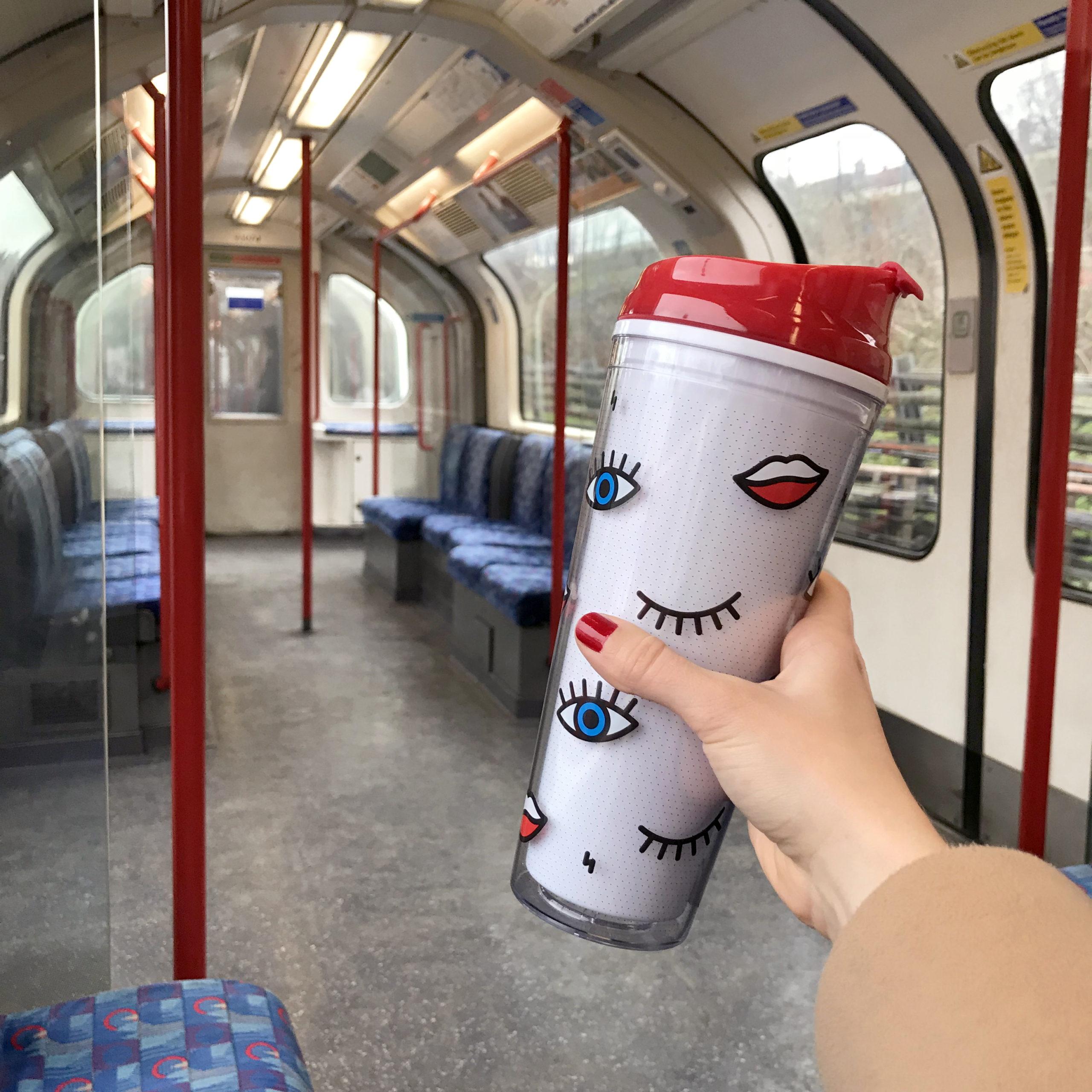 Pucker up
Rise and shine a little happier with Mustard's Wink Double Wall Mug. With a fashionable print and a double wall feature, even if your commute descends into the very worst of delays, this handy companion will keep your drink hot, hot, hot.
Plus, our stylish and fun Wink Mug is also reusable, making it the ultimate way to fulfil your pre-work caffeine mission.
Sing away your troubles
When you're embarking on a particular nightmarish commute, sometimes the only thing to do is to plug your headphones in and mentally transport yourself to your happy place (i.e. being anywhere rather than where you are right now).
Eight out of ten times this tactic is a sure fire winner, but when you're travelling to and from work with a friend or colleague, it feels a little anti-social to exclude them from your motivational playlist.
Our Banana Audio Splitter is the ideal quirky tech accessory to solve this challenge. Insert the Splitter to let both you and your travel companion happily drift away to an alternate universe where you're not standing face-to-backpack with the person in front of you.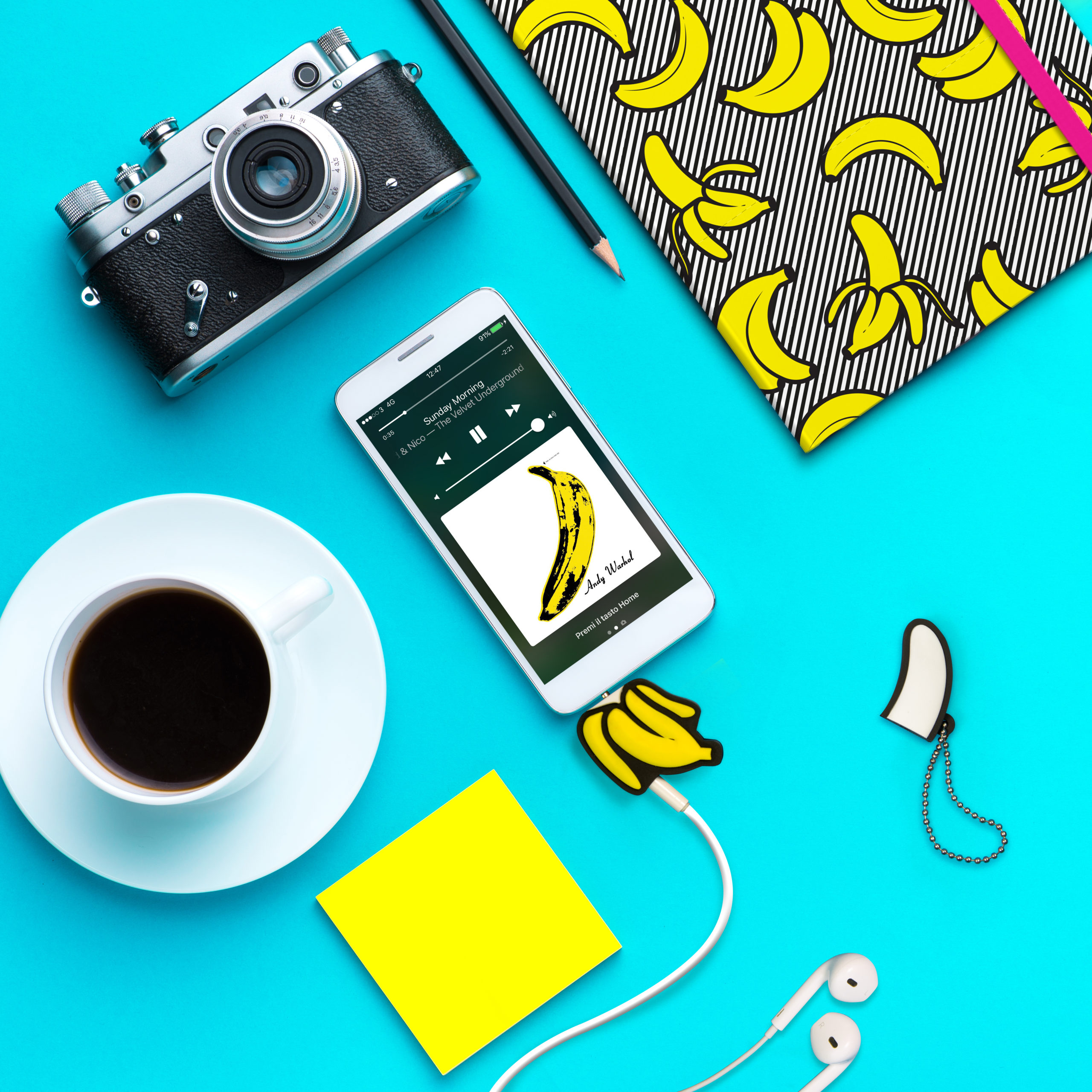 Commute happy = work happy!