Every caffeine addict knows the rule: coffee in one hand, confidence in the other.
Whether you're dashing between meetings, fueling late nights in the office, or powering up in the early hours of the morning, the only thing more essential to your productivity – other than that looming deadline – is caffeine.
You sip the stuff on the go, you devour it at your desk, and you inhale it while typing up reports. For all intents and purposes,
 caffeine may as well be your BFF. And you know what? We're okay with that.   Sorry, Susan; you've been demoted. Now's the time to think like the Rolling   Stones and turn your addiction into a stylish pursuit with Mustard's Caffeine     Addict Starter Pack.
 From pastel marble accessories to cool office supplies,   Mustard have all the   chic caffeine props to make every sip a joy. Well… more   than it already is.
Marble Double Wall Mug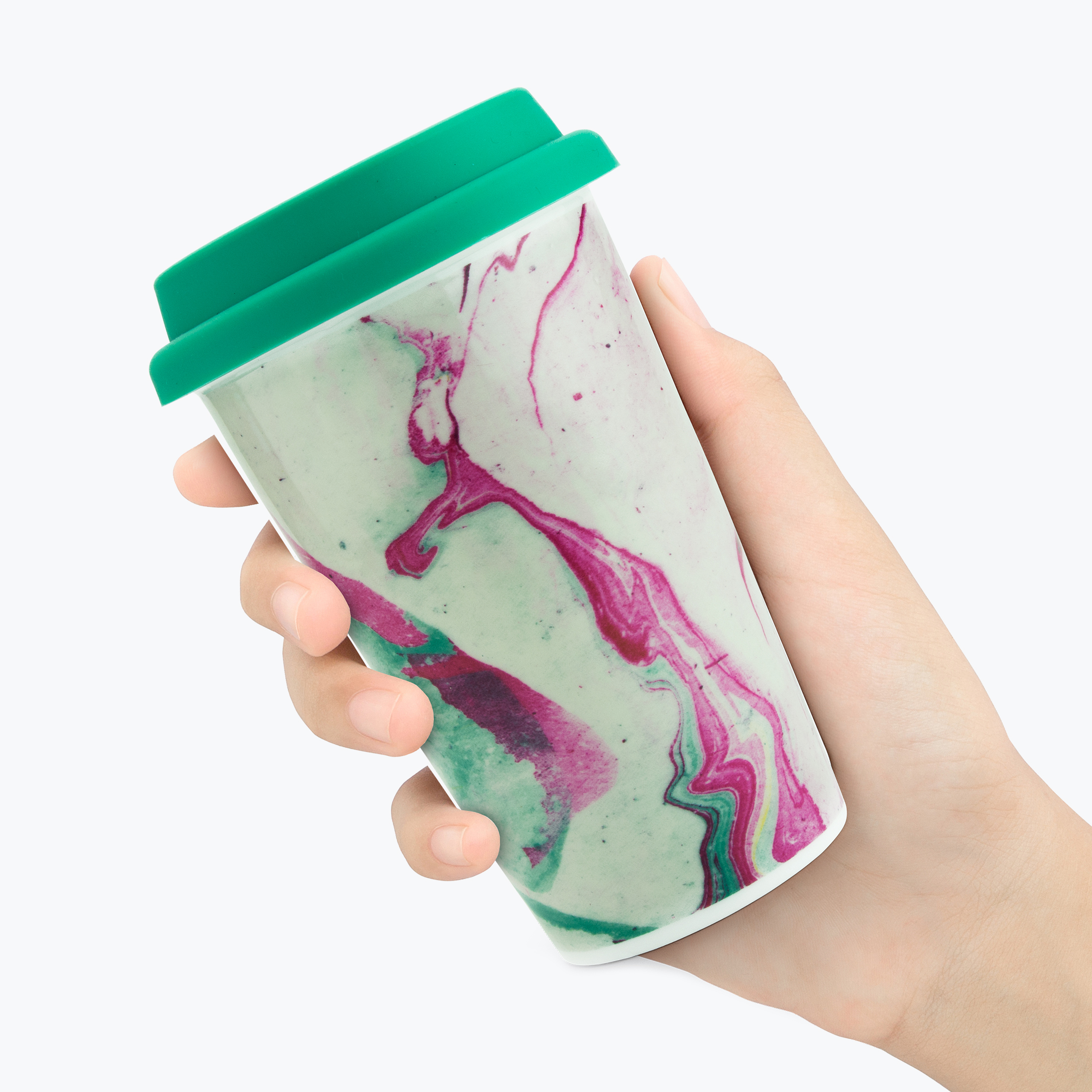 For caffeine on the go, look no further than Mustard's pastel pink Marble travel mug. With a double wall and a silicone lid, it's the ideal way to get your fix while making it from A to B. Stylish and functional, you'll feel absolutely marbleous with this cute travel accessory in your palm.
Not only is Mustard's Marble Double Wall Mug the trendy caffeine playmate you've been waiting for, but it's also reusable. Who said that 'environmentally friendly' and 'fashionable' were mutually exclusive?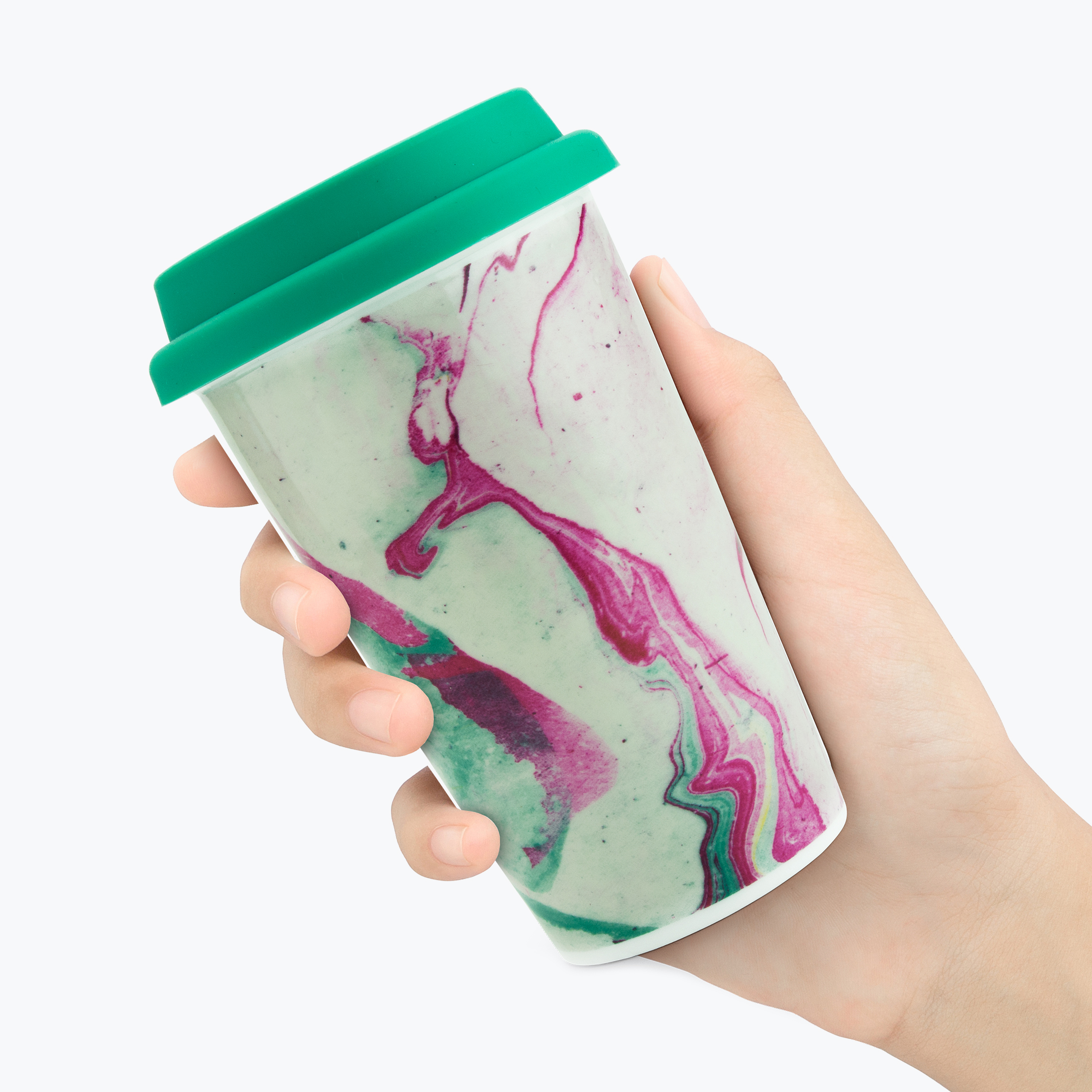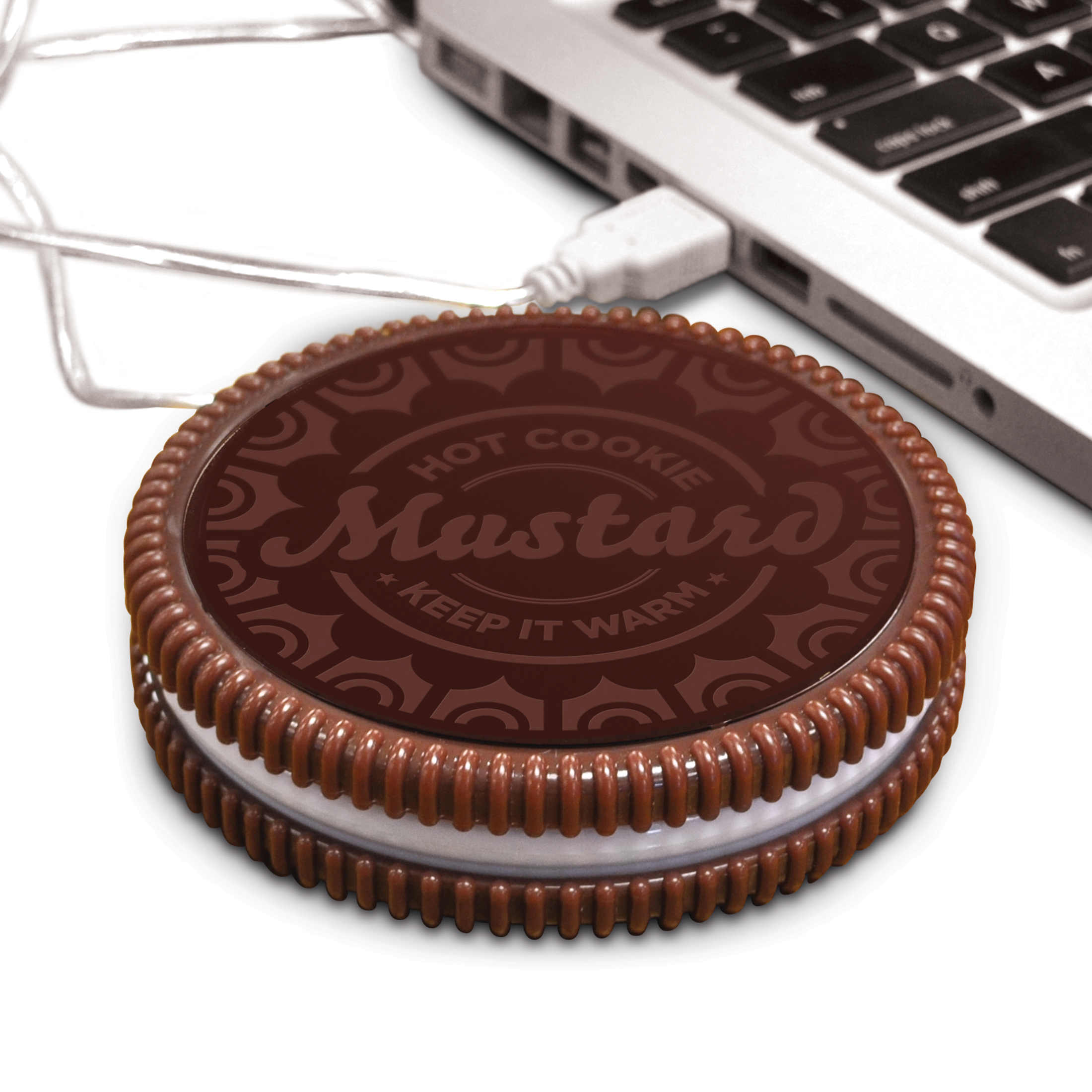 Hot Cookie Mug Warmer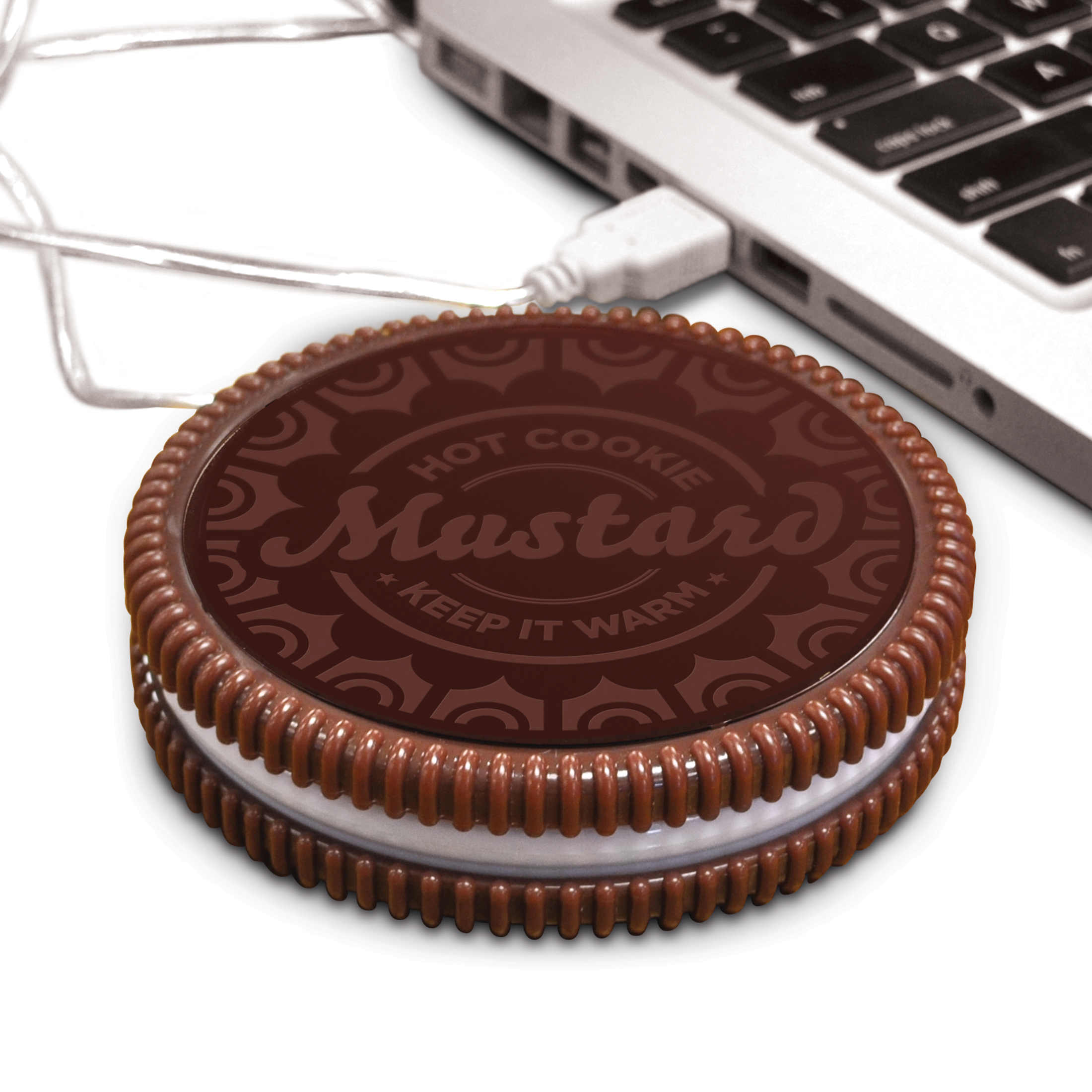 It's a familiar situation: you make a brew (arguably the best in a while), settle down to sip as you type, and then before you know it you've been inundated with tasks and have forgotten all about your caffeinated masterpiece. Your creation has grown cold.
Thankfully Mustard have just the cool desk accessory to solve the stone-cold beverage conundrum. The Hot Cookie Mug Warmer has a handy USB port that can be plugged in to ensure that tepid coffees are a thing of the past. Shaped like a cookie, this quirky desk accessory will maintain your brew at a snug 50c.
Tap-tap-tap away and be certain in the knowledge that every soothing sip will be a toasty one.
Banana Sticky Notes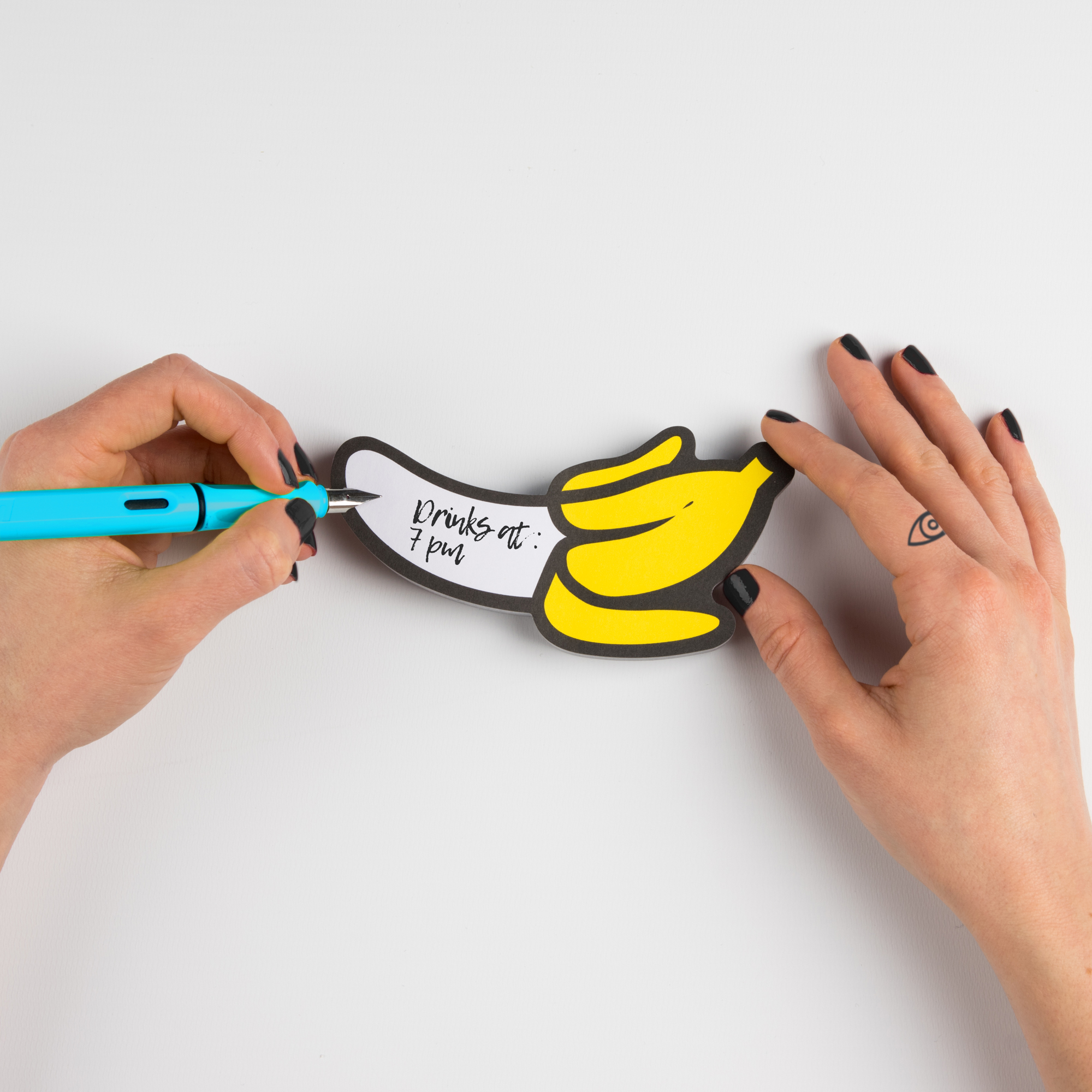 When your brain is moving a million miles an hour, you need stylish and cool stationery that can keep up with you. Mustard's Banana Sticky Notes are the perfect way make sure all your caffeinated inspiration stays at the forefront of your mind.
Pop the Sticky Notes on your desk, sip your coffee and be ready to scribble down your ideas whenever creativity strikes. Your desk will be a fruity thinktank before you know it.
Ah, caffeine…
Work happy!
Images via GIPHY